How one firm is boosting the user experience for insurance agents | Insurance Business America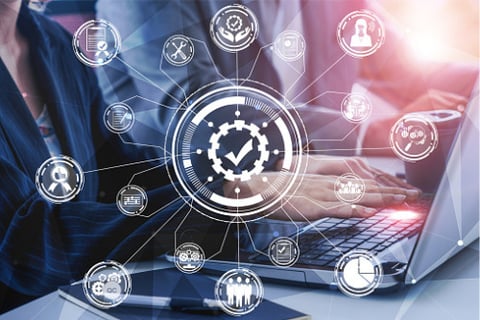 Applied Systems held its annual Applied Net digital conference from August 23 to August 26, focusing on the digital ecosystem of insurance. With roughly 12,000 registrants this year, the event enjoyed an uptick in attendance due to the ease of accessibility in a virtual conference environment.
Taylor Rhodes, CEO of Applied Systems, emphasized digital connectivity as the lifeblood of insurance innovation. Applied has been working on architectural transformation to provide more flexibility and easier accessibility across the industry.
"We're seeing the lines of traditional insurance competition blend business models," Rhodes noted.
The Applied Systems team explained the transformation of its Epic platform and the modernization of its entire product portfolio. Epic has been moved into a standard cloud native architecture, built on the Google cloud platform, enabling its release in a browser native version for simpler integration, lower cost, and quicker speed.
"The browser is available now and will be fully featured by the end of this year so that we really can begin to help customers take advantage of the browser. It's available in desktop, laptop, tablet, mobile across any of the major browsers so it's really a big step forwards for Epic in terms of entering the cloud era," said Rhodes.
The Epic transformation also features the release of new application programming interfaces (APIs), again built on a cloud native standard, allowing easier integration across the product portfolio.
Michael Howe, the chief product officer at Applied Systems, spoke about the work done to improve user experience (UX); the products look cleaner and easier to understand, with more predictive actions, he said. This, in turn, reduces the need for repetitive tasks to simplify the work of a day-to-day user.
"A much more impactful part of user experience is efficiency," said Howe. "Little improvements on workflow have big gains or big value for the agency."
"Our partnership with Salesforce continues to expand," Rhodes noted. "We have a new capability natively in Salesforce for Applied Epic." Salesforce provides Epic with out of the box workflows, analytics, and capabilities.
Another part of the Epic transformation is the Epic data lake, which will be released for early access in the third quarter to provide real time access to structured Epic and IVANS data.
"It will allow clients to access their own agency data much more simply without the need for baseline development environment (BDE) which has been a tough thing to manage over time," Rhodes explained.
"We think a lot about customer pain points," said Rich Belanger, chief technology officer at Applied Systems. "The biggest points we've heard is the platform is expensive and time consuming to update."
Belanger emphasized Applied Systems has strived to create openness and interactive access to data, provide more reporting capabilities, and integrate commercial reporting with Epic reporting - which is being solved with the data lake.
"The market response has been overwhelmingly positive," Belanger added.
"A key takeaway on Epic transformation is we're hearing more and more from agents who want to take technology and innovation into their own hands," Howe explained. "We want to make sure Epic allows agents to be more innovative, whether its access to API's or data, we want to make sure Epic allows for and supports that change."