Record low unemployment can have adverse workers' comp impacts on businesses | Insurance Business America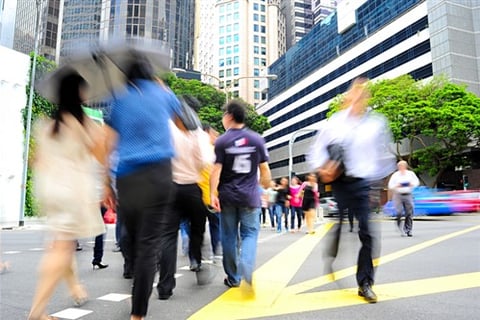 The job market in the US is booming, according to recent numbers from the Bureau of Labor Statistics (BLS), but low unemployment doesn't necessarily bode well for businesses when it comes to their workers' compensation-related risks.
The April 2019 report from BLS revealed that the unemployment level had declined from 3.8% in March to 3.6%, as total payroll employment increased by 263,000 for the month, and notable job gains occurred in professional and business services, construction, healthcare, and social assistance.
The new figures reflect the lowest unemployment level seen in the US in almost 50 years, and a new low since September 2018, when the unemployment rate came in at 3.7%.
With more people working, there's more premium to be had in the workers' comp arena, Todd Pollock, senior vice president of workers' compensation at Worldwide Facilities, told Insurance Business, though the reverberations on the market are yet to be seen.
"We won't find out what the real impact is until policies are audited at the end of the individual policy year, but we do expect to see a bump from payrolls being up," explained Pollock.
While the latest BLS report is a good sign for workers, it can be a challenging marketplace to navigate for businesses looking to bring new recruits on board.
"When unemployment is low, the total number of applicants that you get to pick from is smaller than it used to be, and when you have less to take from, sometimes the quality is lower," said Pollock. "Some employers get caught in having to hire people that may not be as qualified as they want them to be – [that means] physically qualified, and prepared for the job and task at hand."
As anybody who's ever applied for a job or has been involved in the hiring process at their company knows well, it also takes time to sift through resumes, conduct interviews, pick the right person, and then train them properly after they're hired.
"Sometimes in a marketplace like this where the unemployment is low, you don't have time to do those things. Some steps could get missed, and risk management could be one of those steps," said Pollock.
Having strong hiring practices in place is then especially important in this type of environment as companies have a smaller pool to choose from, but still need to fill open spots on their teams.
"You need a proper screening process and background checks [to determine that] the person has the skillsets necessary to accomplish what you're looking for them to do, or whether they have the physical capabilities to carry out the job," Pollock explained.
Businesses need to ensure that hiring standards don't slip, or they risk seeing losses as a result of bringing on less qualified employees.
"[Businesses] might be paying attention to growing really fast and hiring really fast, as opposed to hiring the right people, training the right people, and managing the growth process," Pollock said. "If you pick the wrong people, you could have more of an adverse loss history."
No matter the state of the labor market, Worldwide Facilities' strong carrier relationships and expertise in workers' compensation means its team can deliver high-quality service to exposures across the board.