Reopening of schools tests educators with new challenges | Insurance Business America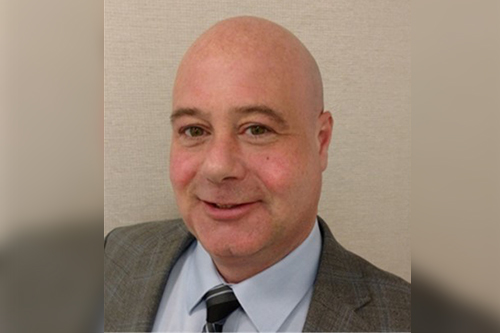 Schools in the US have taken center stage in recent weeks as the fall semester start-dates draw closer. Some have refused to reopen altogether until confirmed cases of coronavirus drop and many are offering online learning before students get the go-ahead to come back to class.
Between states, return dates for in-person learning and approaches to reopening differ widely. For example, the Houston Independent School District will begin the school year virtually on September 08 until in-person instruction restarts on October 19, while New Orleans schools will open at some point in August with a hybrid model of learning, but will prioritize in-person learning for pre-K through fourth graders, according to reports from CNN.
This decision-making comes on the back of what's already been a tough year. In the spring, schools had to adjust quickly to remote learning when the pandemic started its deadly spread across the United States. That loss of physical and often emotional contact with students has been a challenge, though there are other concerns weighing on the minds of schools, namely revenue losses from event cancellations, school meals, and transportation that's no longer needed with students stuck at home.
As school districts map out their reopening, they now have to figure out how to balance prioritizing children's safety and well-being while also providing effective learning.
Read more: High risk of discrimination claims as employees return to work
"Schools are our most densely populated places during the day and that presents many challenges," said Robert Marinelli (pictured above), risk control manager at Trident Public Risk Solutions. "Those challenges go beyond the school building. You have transportation and off-site outings where students are going on field trips, as well as athletic events. The tentacles go beyond your school buildings, so schools not only have to plan for what's happening on-site, but they have to plan for those other situations."
Students aren't just sitting at desks all day long, staring at their teachers and the blackboard – there's a lot going on in school. They're being served food, they go to gym class, and they participate in science fairs, among many other ad hoc events, so schools need to be getting in tune with their state's requirements and adjusting their policies, procedures, and handbooks accordingly, explained Marinelli, adding that this can be a challenge since many guidelines are quite vague.
These considerations are critical as the risk of transmitting the virus within a school's walls could, down the road, pose legal threats to districts, as well as put students in harm's way. There are likewise workers' compensation-related risks since schools contain many employees, from counsellors and janitors to teachers and clerical workers. As they transition back into classrooms and offices, schools will need to ensure their employees are working safely "because working safely from the COVID perspective is not the same as working safely from a workers' compensation perspective," said Matt Zender, AmTrust Financial Services' senior vice president of workers' compensation strategy.
He continued: "Avoiding getting the coronavirus may not have anything to do with whether or not you're at risk of injuring your back. If you're spending those dollars that you would have put towards making sure that your employees are safe from a workers' comp perspective, towards now being safe from a COVID perspective, are you at greater risk of having a workers' compensation claim because there's only so many dollars that can be spent on safety?"
As for-profit institutions, private schools especially have to think about where they're allocating their money, and potentially find ways where the COVID-19 safety discussions can dovetail with overall employee safety, such as by using employee safety meetings to talk about proper mask protocols, as well as lifting techniques that reduce physical injuries.
Nonetheless, the current reopening plans for many districts make it clear that many public and private school employees will continue working remotely for the time being, which has an impact on their workers' comp policies.
Read more: Workers' comp liabilities facing work from home employees
"The exposures that they're facing are now the exposures that they would face in their home versus at the school," said Zender. "Many states allow them to get a lower rate … so risks should be reaching out to their agents and asking if they should be endorsing their payroll to reflect the fact that professional staff are working from home."
Many employees at private schools have also been at risk of being furloughed or laid off during this period, noted Zender, which in turn brings up the question of their ability to thrive and persist in this new environment.
"A lot of that is going to be dependent on how the upcoming school years evolve," he said, adding that there have been some debates around students and their families paying full tuition for distance-learning semesters.
Read more: Greenlight to reopen doesn't offset coronavirus-related risks
While school districts continue to work on their reopening plans, Marinelli recommends that they also take note of the spread of COVID-19 in their localities, since many cities and towns are experiencing the virus differently.
"If you're in a location that's not heavily impacted, and in your particular community there's not a lot of COVID activity, how does that change your risk tolerance?" he said. "If you're an urban school district in a high impact area, that might change your point of view, so I think that there's a lot of different ways to look at it from not only an operational standpoint, but from a risk management [perspective]."