Taking workers' safety to the next level | Insurance Business America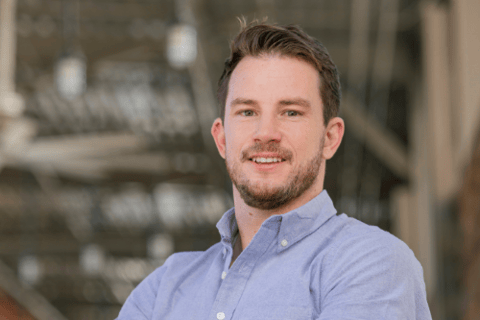 Workplace injuries or even worse, fatalities, are issues no-one should have to experience – and now, the evolution of technology is putting workers' safety in the spotlight.
Innovative digital capabilities are making workers' compensation policies more proactive in nature to improve the overall safety of an individual or team, according to Peter Grant (pictured), CEO of Safesite. He has developed technology that is humanized so the end user in the field can easily engage with their safety risk management platform.
"OSHA compliance was traditionally paper based, but we can now interface with men and women in the field that we're looking to protect and improve their safety," he said.
Safesite targets hazard industries such as construction, manufacturing, and agriculture, partnering exclusively with Foresight, an MGA that services the mid-market for those same industries.
"Foresight partners with brokers and agencies delivering value to the end user and not trying to profit off safety services," Grant noted. "Our relationship is exclusive with Foresight, it's a symbiotic as they understand what the Safesite Score means and has baked that into its underwriting."
Grant added that there had been a 31% incident frequency reduction with all Foresight policyholders.
Read more: The right workplace safety program does far more than reduce workers' comp claims
"We make the plan, deploy the technology and, in real-time, have an understanding as to how well the company is engaging with the platform," he explained. "Our proprietary algorithm produces a Safesite Score which is a real time letter grade understanding of that company's safety program."
He believes platforms like these deliver so much value when it comes to incident prevention and risk improvement for companies, and puts the power to drive down premiums and cost into the hands of the insured.
"When collaborating with our reinsurance partners, it's important that the legitimacy of the score is justified through the data and that it represents that correlation," he said.
"We've tapped into larger data sources that allow us to understand risk, benchmark that against their peers and see where a company could improve or where they're ahead of the market," Grant added.
Aggregating data in real-time and delivering it to the insured makes them think about how to approach and properly manage safety risks.
"We're assessing the problems, and letting customers know where the technology can be applied, and how it can contribute to the safety success of a team," he mentioned.
Leveraging data to humanize insurance is one thing but improving safety risk profiles of a client and making sure that everyone that goes to their job and returns home safely at the end of the day is another.
Read next: Novice business owners face many challenges … including workers' comp
"It starts with behavior evolution, and we want to make sure workers are not thinking about sacrificing safety for productivity, and we're stimulating that," said Grant. "Instead of spending 30 minutes on an inspection, we have a policy of high frequency, low touch."
This technology not only allows insurers to keep in touch throughout the lifecycle of a policy, but throughout a client's career to ensure safety standards are continually being met, which can be evaluated with the Safesite Score.
Grant said his mission is to eliminate workplace injuries, not to build premium. "There's 28 construction workers dying every week, 13,000 getting injured and that's unacceptable, they're all preventable," he said.
"You don't want to think about worker's comp insurance when you're on site, so safety is the focus," he emphasized. "Rather than a broker scrambling to reach us in a crisis, we nurture a culture of safety from day one so when something does occur it's easy to get an answer."