Does insurance allow one's creative side to flourish? | Insurance Business America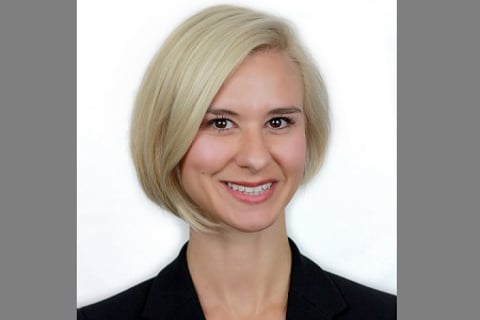 Michelle Boyer Pinel (pictured) ventured into the insurance industry as early as when she was in high school, working as a part-time receptionist at her family's agency. Later, she worked her way up to become an account executive at a leading brokerage.
However, Boyer Pinel eventually decided to leave the industry to pursue advertising. With hopes of allowing her creative side to flourish, Boyer Pinel got a position at an advertising agency, where she developed marketing campaigns and worked tirelessly to build up her marketing knowledge.
But it seems like fate wanted Boyer Pinel to return to insurance. She was able to continue her advertising craft at an insurance brokerage that needed a head of marketing, and, for the next 10 years, she was able to successfully rise the ranks and become HUB's International's chief sales officer for entertainment and sports.
Prior to her current role, Boyer Pinel served as vice president for marketing of entertainment industry solutions of HUB International. Outside her work, she devotes her time to volunteering for Dress for Success Worldwide, where she encourages and empowers women in the workforce.
In this short interview with Insurance Business, Boyer Pinel shares the inspiration for her insurance career. She also talks about how HUB International differs from other insurance players.
Tell us briefly about your company and its role in the insurance industry. What makes it different from other companies in the same space?
HUB International is an incredibly dynamic organization that's seen tremendous growth in recent years and continues to be a forward-thinking industry leader. We have an incredible executive leadership team, a positive culture that promotes teamwork and respect, and some of the brightest minds in the business.
What do you think has been the secret to your professional success?
Being an athlete in my youth, I learned early to set high performance standards and inch towards achieving greater results at each try. I'm fortunate to have had encouragement and coaching along the way from my family, friends, and trusted colleagues, which has been a lifesaver when I have moments of struggle or feel I've reached my max. I remind myself that that temporary struggle is what growth feels like, and keep going.
Please tell us about your involvement for Dress for Success Worldwide. How does it help you in your career?
I believe that if you're in a position to give back, you should. At DFSW, the volunteers get to have the rewarding and inspiring experience of helping women in difficult life situations feel more confident and empowered to succeed in their careers. There is something incredibly powerful about women helping other women, and I feel honored to be a small part in an incredible organization that does just that. It also reminds me that a little empathy and a little encouragement can make a difference in someone's day.
If you were not working in the insurance space, what would you be doing now?
Probably something in the academic space. I love to learn and share new ideas.
What are your passions or hobbies outside insurance?
I enjoy running and hiking to clear my head, singing and playing music for fun, and travel and reading for inspiration.
Related Stories:
Finding one's life purpose in insurance
Young broker defies age expectations in the industry