Gallagher veteran looks back at her biggest challenge | Insurance Business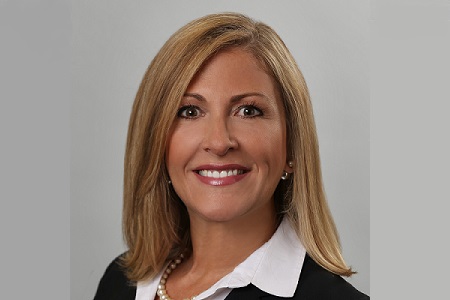 Michele Centeno (pictured) would not pass up an opportunity to meet people and network when she graduated from Kean University with a degree in communications. Right after college, she started looking for a job when a neighbor called her and suggested that she apply for a position at American International Group (AIG).
Despite her lack of knowledge about the insurance industry, she managed to book an interview with AIG's National Union Division 39 Directors & Officers Liability team. With her willingness to learn and her can-do attitude, Centeno was accepted and started working for AIG's New York Region.
The first few months were not easy, however - she had to learn quickly and adapt to the fast-paced world she was suddenly thrown into. Yet she had plenty of help - throughout her early years in the industry she was able to learn from her first boss, Scott Carmilani, AIG's former CEO Hank Greenberg, and many other insurance professionals. This continuous mentoring and learning experience gave her a newfound passion, and, almost three decades later, she now serves as senior vice president of Arthur J. Gallagher's Boca Raton, Florida, office.
Insurance Business talked to Centeno to learn more about her story. In this exclusive interview, she elaborates on the biggest challenge she has had to deal with in her insurance career.
Tell us briefly about your company and its role in the insurance industry. What makes it different from other companies in the same space?
I've been in the insurance industry for 27 years - half on the underwriting side with several of the leading carriers, and the other half as a broker. I have worked for the world's largest insurance broker and for regional brokers. I joined Gallagher because it is a global broker where everyone feels connected - so it's really the best of both worlds. We have amazing people to work with, talent that stacks up to any of our competitors, bench strength, deep capabilities to win new clients and retain existing ones, and the flexibility to offer customized solutions for our clients like a family run business.
Gallagher is the world's fourth-largest insurance broker, and we have a strong culture that drives our success. Gallagher also experiences fewer turnovers, because it offers a collegial team environment, flexibility, family values and respect. I'm proud to be a part of the Gallagher organization.
What is the most fulfilling aspect of your work in the insurance space?
I most enjoy giving back to the industry by mentoring, training and developing people to be super successful in the insurance industry. I never thought I would be as happy as I am in insurance, and I share my experience with college students, new hires, competitors, family and friends to help grow our talent. Investing my time in people and watching them grow, enjoy what they do, take care of their families and move ahead in their careers also makes a significant impact in my own life.
In addition, exceeding my clients' expectations in every way drives my enthusiasm for the business. We deal with challenges every day. Thinking outside of the box to find unique solutions and solve problems for my clients saves them time and money, and makes for great business relationships. We retain clients and win new ones based on having the right strategic mindset and attitude to always get it done.
You've held several managing director roles in several companies, including Marsh, Beecher Carlson, and Crystal & Company. How do these experiences help you in your current position as an area senior vice president with Gallagher?
I have held many different roles throughout my career and each of them has contributed to my career development. I believe each of these companies offered me various challenges and the opportunity to lead teams to success. Some roles were more challenging than others, but those tough experiences helped me to be a stronger woman in the industry and in my personal life.
One of the toughest challenges I had was as a new employee at Marsh, when months into my leadership position the company was in complete turmoil and under investigation by Attorney General Eliott Spitzer. As a new employee, I was put in front of every large client to establish new relationships, working 13-hour days and traveling all over to help the company retain its best people and our clients.
The toughest time in my career was having three small children at home while juggling through one of the worst industry crises in history. You don't get experiences like that every day. Not many people may have been able to handle the pressure, but over the years all of my experiences at various firms have made me a stronger person who understands the importance of making good decisions, valuing your team and always delivering what you promise you're going to deliver. Our word is everything in this industry.
Do you believe that a glass ceiling exists and hinders women from getting opportunities in the insurance space? What should women do to shatter this barrier?
Women may need to work harder to establish themselves in the insurance space, but I do not believe that there are hard barriers that need to be shattered. When I joined this industry in 1991, the majority of the time, I was the only woman in the room at board meetings and lunches. If anything, the men I worked with wanted me to be successful and offered me direction on a regular basis to help me avoid the pitfalls. Some of my male business friends even taught me how to play golf so that I could be a part of the team.
This industry offers amazing opportunities for women. Many of us are naturally detail oriented and this is an administratively driven job at any level or position. We do an exceptional job of gathering info and data, creating solutions, accommodating clients and making them feel special. That makes a huge difference. From my experience, the women I've worked with go the extra mile in all of those areas and we've seen the results in the strength of our client relationships. I believe that this industry offers great opportunities for women.
I have three daughters and I spend a lot of time with them. We don't focus on men vs women. I teach them to work hard at everything they do, while also making sure that they enjoy what they are doing. I tell them that if they love what they do, success will come naturally, and that if they are kind and generous, collectively their merits will stand on their own. I advise them never to be afraid to ask for what they want and deserve — to be direct, but humble, while not letting others pass them by. I stress that they should talk to people in person rather than relying on email and text. It's too easy to hide behind an email. I also tell them to surround themselves with great people and to make good decisions, because every decision that they make impacts their future. I would offer this same advice to any woman looking to succeed in their careers.
What do you think are the most challenging issues facing the insurance industry today?
There is a talent gap. We don't have as many talented professionals in their 30s and early 40s as I remember during those years. We have a lot of people retiring within the next 10 years and if we don't train and develop the younger generation, our clients, underwriters and brokers will all have a shortage of good talent.
What advice can you share for those wanting to join the insurance industry?
Whether you majored in finance, business or communications, the insurance industry has so much to offer both younger and more mature individuals who want a strong growth industry with more than stable financial offerings. It's a career and not necessarily just a job. If you are creative, you can make so much more of the opportunity, leading to lucrative compensation, flexibility with family and lifestyle, and experience and knowledge that goes well beyond insurance. I learn something every day and I love what I do for so many reasons, and I'm well compensated for doing what I love. In college I took several acting, public speaking and persuasion classes, which has helped me throughout my own career. I would also recommend those as a tremendous help for a young professional trying to figure out what they want to do in life.
What is one thing that most people wouldn't know about you?
I owned a men's Barber Shop in Hoboken NJ during my senior year in college. I had a great small business management professor and he motivated me to open the business. It was a lot of fun, a great experience and I was successful. I sold the business after a couple of years and it was later featured in In Style magazine.
What are your passions or hobbies outside insurance?
I believe life is an adventure and I love to spend most of my free time with my family traveling -finding fun and unique places to visit, and always enjoying great food. Both my husband and I come from big Italian families and grew up in the same neighborhood in NJ - right outside of NYC. For both of us and our children, food is a big part of our lives. We cook at home. Teaching my girls how to cook has been another fun way to spend time together and reinforce our Italian culture for the generations to come.
Related stories:
Helping underwriters strengthen their knowledge on loss assessment
Cross-cultural relationships are becoming vital in the insurance industry