How integral is cyber coverage in a firm's overall insurance program? | Insurance Business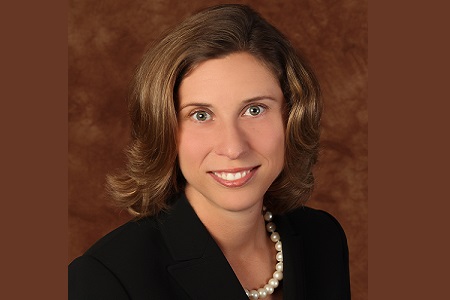 Lori Bailey (pictured) was born and raised in a family whose bread and butter was insurance — her father owned a small property & casualty agency in Peterborough, New Hampshire, and her mother helped run the business. When she graduated from Dickinson College with a degree in economics, she knew that she wanted to follow in the footsteps of her parents.
Bailey eventually managed to land an underwriter position at AIG, at which she stayed for many years and worked her way up to higher roles, becoming the firm's vice president. She also held an executive role at Marsh for around three years, before returning to AIG. In 2009, she jumped aboard Zurich Insurance, becoming the company's global head of special lines.
After several years, Bailey assumed the role of global head of cyber risk for commercial insurance. With her expertise in various aspects of financial lines and cyber liability, she has been a source of industry insight through panels, forums, and blogs.
Insurance Business reached out to Bailey to get to know her insights on the biggest challenges the cyber insurance industry is facing. In this interview, she shares how the rapid advancement of technology is paving the way for cyber risks to evolve. Bailey also gives her thoughts on how women can break through the glass ceiling.
Tell us briefly about your company and its role in the insurance industry. What makes it different from other companies in the same space?
As a company, Zurich is a leading global insurer with over 53,000 employees and products and services in 210 countries. But what makes Zurich really unique is its core values of integrity, innovation and teamwork, and how these values are integrated as part of our corporate culture. Zurich also has a strong commitment to its people to inspire confidence and help them reach their full potential – something which I have been fortunate to experience during my tenure with the company.
What do you think are the most challenging issues facing cyber insurance and the overall insurance industry today?
The cyber insurance industry has undergone a rapid pace of change just in the last few years. The underlying perils, scope of coverage, and even the underwriting methodologies have all advanced dramatically and will continue to do so over the next several years with advancements of technology and the interconnectedness of risk.
Unlike other segments of insurance where the past is often a predictor of the future, cyber presents unique challenges for the industry because the threats, exposures and risks are constantly evolving – thus requiring a great deal of flexibility and innovation on the part of the industry.
It also presents obstacles due to lack of consistent data which is necessary from a portfolio management standpoint. But this also creates opportunity and compels us to think about insurance in new and different ways than we had previously; and arguably makes this one of the most exciting areas of insurance today.
What are your hopes for the cyber insurance industry moving forward?
The cyber insurance industry has expanded at such a rapid pace in the last few years, but it is often misunderstood and is still viewed as a discretionary product by many businesses. To that end, companies are asking for help in understanding the types of cyber risks that they face in addition to how they can best protect themselves from such risks. My hope is that every business will develop a mindset of resilience and implement best practices to protect against cyber-related incidents. That, coupled with evolving technologies and innovation, will result in cyber insurance becoming an integral part of a company's overall insurance program.
Do you believe that a glass ceiling exists and hinders women from taking on opportunities in the insurance space? How do you deal with this concept and what advice would you give to women in the industry?
The number of women in insurance, particularly in leadership positions, has increased dramatically since I started in the industry over 20 years ago – but there is still more progress to be made if we are going to achieve gender parity.
I have been especially lucky over the years to have many female role models in the insurance industry and am extremely proud that Zurich's board of directors has 45% representation by women. Increased awareness and proactive engagement by both male and female colleagues are helping to close this gap, as are the emergence of employee resource groups.
At Zurich, I have the privilege to lead our Women's Innovation Network (WIN) which aims to support gender equity at Zurich by providing a professional network for both men and women to inspire, develop and connect with each other. Through WIN, we have been able to raise awareness of these issues, but also proactively engage in constructive discussions and effectuate solutions to drive this forward.
You worked for AIG for more than 10 years. How did that experience help you in your journey?
Working for AIG provided me with a great knowledge base and skillset for which I have been able to draw from throughout my career. I also had the opportunity to work with many talented individuals who have served as mentors (both formal and informal) even to this day.
If you had the power to change one thing about the insurance industry, what would you change?
I would love to see greater diversity in the insurance industry. And not just inherent diversity such as gender or race, but also acquired diversity such as background, education and experiences – all of which form a part of who we are and what we contribute. By having greater overall diversity, we will bring new and fresh ideas to the industry which will further accelerate innovation.
If you were not working in the insurance space, what would you be doing now?
Although my dream job as a child was to be a television news anchor, one of the aspects I've always enjoyed throughout my career is the ability to teach and educate colleagues. As such, if I were not working in insurance, I would mostly likely be a teacher.
If you could witness one event (past, present or future) what would it be and why?
On a personal note, my husband and I adopted our children a little over 11 years ago. We have witnessed the joy of watching them grow and develop over the last decade and have shared many "firsts" with them, but I always wish we had been there on the day that they were born.
Related Stories:
Gallagher veteran looks back at her biggest challenge
Helping underwriters strengthen their knowledge on loss assessment