Journalist makes 'leap of faith' into insurance – never looks back | Insurance Business America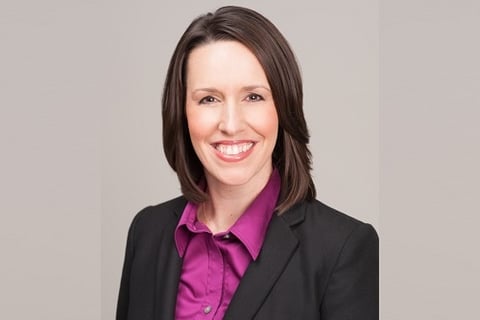 Erin Lynch's (pictured) path into the insurance industry was far from conventional. She didn't have family or friends telling her how great the industry was, and, as a young journalism student, the idea of a career in insurance was certainly never on the cards.
It wasn't until Lynch got to know a running store owner in Oregon through her capacity as a broadcast journalist that the insurance industry ever came on to her radar. In his day job, the running store owner was a producer at Willis Towers Watson. He thought Lynch's personality and journalism skillset – communication, attention to detail, meeting deadlines, etc. – would cross over well into an insurance sales role, and he encouraged her to consider a career change.
Never one to shy away from new and interesting opportunities, Lynch made what she describes as "a crazy, life-changing, leap of faith" decision to take a producer role at Willis Towers Watson in Oregon – and the rest is history. After 15 years in the industry, Lynch has progressed quickly into a senior leadership role, serving today as president of the energy practice at Beecher Carlson, a Brown & Brown company.
Read next: I defied Mad Men by wearing pants … and I have a book of business to die for
"When Willis Towers Watson hired me, I had no experience in insurance and no experience in sales. My dad, who was a great sales professional, told me early on he thought I should go into sales. He was a great mentor and a great support to me, so when this opportunity arose, I was confident enough to take it," Lynch told Insurance Business. "The first thing I had to do was learn everything I needed to know about insurance – that was a big evolution. I was fortunate to have a lot of mentors at Willis Towers Watson who believed in me, supported me, and provided a path for me to learn and excel in insurance and in my specialization of energy. I feel very lucky that they took a chance on me even though I was breaking the mold in that time and that geography."
Lynch was the only female producer in her office when she first joined the insurance industry 15-years-ago. There were no women in senior leadership positions and hardly any female mentors and role models. This was quite a stark difference to the journalism sector, where Lynch said she worked alongside many strong female leaders and mentors.
Don't miss: Women in Insurance Atlanta – on April 11
"I recognized early on that there just weren't many women in senior leadership positions in insurance," she said. "For me, it felt like a bit of a tri-sector: a lack of women in insurance sales; a lack of women in leadership positions in insurance brokerage; and a lack of women in the energy sector. This actually motivated me and made me want to play my part in changing that on every professional level."
Read more: Trailblazer helps you navigate a career crossroads and maximize your strengths
After a couple of year at Willis Towers Watson, Lynch joined Beecher Carlson, a large account risk management broker and wholly-owned subsidiary of Brown & Brown. Over the past 12 years, she has become a vital part of the brokerage's thriving energy practice. She took presidency of the unit two-years-ago and joined Beecher Carlson's executive leadership team. As a practice leader, one of Lynch's goals has been to promote, mentor and support female employees.
"When I took on my leadership role in energy, we worked really hard to reorganize the practice, and I'm really proud of the fact that we now have five women in our energy practice leadership team," Lynch commented. "I'm really proud and really in awe of how much progress we've made in the past 10 years in respect to our energy practice, but also the brokerage industry as a whole. I believe strongly that the tide is shifting and it's really positive for the evolution of the industry. I think men and women bring different skillsets, tactics and strategies to the workplace, and when we're on an equal footing, working together and respectfully contributing to common goals, I think we're personally and professionally better off for it."
Beecher Carlson has implemented a number of strategies to attract, engage and retain a diverse workforce. An important part of the solution, according to Lynch, is "modeling and mapping out success" for prospective and current employees. For women who want a successful professional career while also prioritizing family, it's all about finding, encouraging and supporting people to have a healthy work/life balance, she added. Furthermore, in an attempt to engage future generations, Beecher Carlson has set up a robust internship and college outreach program.
"There are more opportunities than there has ever been, both in the insurance brokerage sector as well as the energy sector. I couldn't be more motivated by the opportunities that my female counterparts and I are getting day by day, and it feels really exciting to be paving the way to a brighter future for the insurance industry," Lynch added. "This has been a really exciting and rewarding career for me and we've reached a moment in time where it can be a fantastic career path for women and for young leaders. The next step for us is really advancing more women into leadership roles in the brokerage sector, and I'm excited to continue to drive that initiative at Beecher Carlson."