Lessons from the past: How brokers can help clients prepare for disaster-related risks | Insurance Business America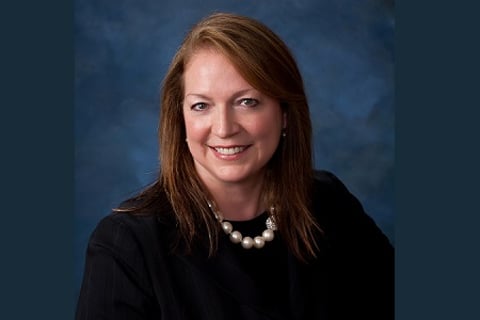 For many homeowners in the United States, the biggest threats to their properties are weather-related disasters like hurricanes and wildfires. The past year has been historic for weather and climate catastrophes, as the country faced the likes of Hurricanes Harvey, Irma and Maria, California's Tubbs Fire, and many others – all of which contributed to the $306 billion worth of damage brought about by disasters in 2017.
Early this year, the Private Risk Management Association (PRMA) released a study which surveyed brokers about their high net worth clients' preparedness for such disasters. Brokers stated that a sizeable portion of their clients were unprepared for wildfires (30%), flooding (54%), and hurricanes (27%) in 2017. When asked about their clients' preparedness level this year, seven in 10 brokers noted that their clients seemed to be as unprepared as they were last year.
In this exclusive interview with Insurance Business, PRMA executive director Lisa Lindsay (pictured) talks about the strategies needed by brokers to educate their clients about disaster preparedness. She also shares her insights about the biggest challenges facing insurance firms in this day and age when it comes to dealing with disasters.
In the survey, a significant portion of brokers claimed that their HNWI clients are not prepared for disasters. Why is this the case?
People, in general, are very optimistic, and often, mistakenly believe that "It's not going to happen to me." It's a very dangerous mindset and leaves them vulnerable to potential danger.
Also, when it comes to preparing for weather-related events, many are using outdated information and assumptions to assess their risk exposure. We often see this as it relates to flood. Typically, homeowners rely on FEMA flood maps to determine their coverage, or they purchase a policy based on whether their mortgage company requires flood insurance. This is an antiquated approach to risk management.
We need to shift our way of thinking to take into account many other factors that have increased our risk over the years. These factors include climate change, weather, topography, soil density, etc.). And, perhaps most importantly, we are seeing too many individuals who are under the impression that there's not much they can do to prepare for a disaster when in fact there are plenty of mitigation measures they can take to prevent losses. Homeowners must stop relying solely on insurance for protection or to recover their losses.
Why do you think weather-related disasters are the biggest risks for homeowners?
Weather-related disasters can be catastrophic, causing significant loss to homes, which typically represent a large portion of a person's overall assets.
There have been numerous disasters, Hurricane Harvey and the California wildfires are among the latest, that show us complete and total loss is possible. These disasters are also increasing, not decreasing in frequency.
Many of the losses from recent hurricanes (in Florida and Louisiana) resulted from days of heavy rain. These downpours inundated areas that are not designated special flood hazard areas by the NFIP and are many, many miles from the coast.
What can brokers do to make sure their clients become more aware of these disasters and how they can affect their assets?
Brokers need to continue to raise awareness and educate clients on the impact of these disasters and how they can take preventive measures to reduce their chances of being impacted. There are so many resources brokers can now use to help them educate their clients before a disaster even occurs.
Carriers who specialize in providing insurance for HNW clients can be consulted during new construction to make sure that the home is built with state-of-the-art hurricane-proof windows and at an elevation that makes sense for that property. Specialty carriers also offer services such as wildfire protection. With this service, homeowners are educated and encouraged to remove brush that can quickly become dangerous during a fire. The carrier may also spray flame retardant material on the home if fire poses a threat.
How can brokers and insurers help clients eliminate the "it's not going to happen to me" mindset?
Eliminating the "it's not going to happen to me" mindset goes back to education. The education needs to consist of sharing data and stories about the types of claims that have occurred. Brokers and agents should also conduct their due diligence and risk assessment with the client on each property they own. An important part of a broker's job is to have thoughtful conversations with their clients about their properties, the risks associated with those properties and the outcome the client would like to see if some kind of disaster occurs. It's all about education so clients understand options and can make informed decisions. The notion that there is only one outcome is outdated, and we are working very hard to change that conversation.
For their part, what can homeowners do to prepare for disasters?
Homeowners should be open to understanding that more than one outcome is possible and to stop relying only on insurance as a means of protection. They can adopt a "preparedness mindset" and take pro-active measures by creating a personal preparedness plan. This plan, in essence, identifies emergencies and disasters most likely to happen, and then proceeds to map out the actual steps and actions that will take place should a disaster actually happen.
What's the role of insurance in post-disaster recovery and rehabilitation?
Insurance plays a very vital role in post-disaster recovery and rehabilitation because it is the vehicle that triggers the funds to help families get their lives back on track. However, not all insurance coverage is the same. HNW specialty carriers provide resources to find and fund temporary living expenses. They also provide a range of options post-recovery, from cash settlement options for a total loss (meaning the insured does not have to rebuild) to full replacement cost coverage (all dependent upon the specific claim circumstances). The point being, insurance plays a crucial role in getting families back to normal, which, in turn, gets communities back to normal as quickly as possible. With many traditional carriers, the options are far more limited. For example, after the California fires, we saw some instances where homeowners were forced to rebuild in a fire-prone region as opposed to receiving a cash settlement to rebuild in a safer location.
What is the biggest challenge faced by insurance firms and brokers today when it comes to disaster-preparedness?
The biggest challenge we face is educating homeowners so that they understand the value of preparing in advance. We urge them to partner with brokers and insurance firms and adopt a preparedness mindset 365 days of the year. The biggest challenge to overcome is helping them avoid complacency, particularly if they haven't been impacted by a disaster in recent years.
Anything else you'd like to add?
The Private Risk Management Association believes that, as an industry, we need to spend as much time helping our clients avoid a loss as we do helping them recover from one. The right strategy is to educate them about their unique risk exposures, help them adopt a plan to avoid or reduce their risk exposure, and making sure they have the best set of insurance solutions available.
Related stories:
It's innovate or die for insurance firms
Healthcare and hurricanes: What to know when developing a disaster plan