"Success is about making a difference" | Insurance Business America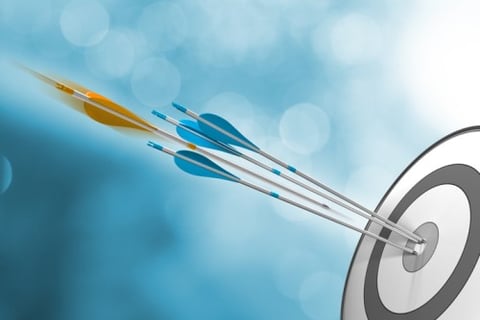 We caught up with Lisa Lindsay (executive director –
Private Risk Management Association
) for a few thoughts on the industry and her varied and hugely successful career to date.
Insurance Business: Tell the world about yourself! What's your ultra-quick biography?
Lisa Lindsay: I am the executive director with the Private Risk Management Association (PRMA), a collaborative group that aims to raise awareness and educate agents and brokers about the evolving insurance industry landscape so they can better serve high net worth insurance consumers. I have been embedded in the industry for more than 30 years and served as former President of Marsh Private Client Services (PCS). I was instrumental in establishing PRMA and played a key role in developing The Chartered Private Risk and Insurance Advisor (CPRIA) certificate, the only online certification program specifically developed for professionals in the high net worth industry. I am passionate about the client experience and have spent my entire professional career helping develop and shape the standards and training that leads to an exceptional client experience.
Celebrate excellence in insurance. Join us at the Insurance Business Awards in Chicago.
IB: What have been the highs and lows of your journey through the industry?
LL: The highs of my journey through the industry would be the ability to have impacted how Private Risk Management is viewed and to have created a culture whereby employees truly take pride in meeting client expectations and looking beyond the transactional nature of insurance. There is so much more to effectively serving the high net worth clients risk management program than placing personal insurance. A high net worth individual's complex lifestyle and risk profile can be just as complicated as the risk management program for a large corporation and being able to raise that awareness and provide employees with the tools to do their jobs has been very rewarding. The real bonus is being able to carry that work into the Private Risk Management Association and to be able to advance the mission beyond just one company.
The biggest challenge in my journey through the industry has been raising awareness and elevating the status of Private Risk Management as a worthy career opportunity and as a valuable business segment within a larger firm primarily focused on commercial risk management. A career in Private Risk Management is interesting, challenging and very rewarding.
IB: What do you define as success – and how did you get it?
LL: For me, success has always been defined as "Did I make a difference"? If the answer is yes, then success was achieved. I have had the opportunity to help employees be successful in their careers by providing them with the right training and tools to be successful. They in turn have been able to deliver the right advice and consultation to their clients. Educating employees and educating clients so that they can be successful has always been the way that I have defined my own personal success.
IB: You're a finalist in the upcoming Insurance Business Awards America. What does your IBA finalist status mean to you?
LL: It is humbling to be a finalist in the
Women of Distinction
category. When you are passionate about what you do, you don't always take a step back and acknowledge the impact of what you do on a day-to-day basis or within a career spanning decades. Being a finalist has allowed me that rare opportunity to reflect on my career and has also given me an even higher level of urgency to continue to grow, contribute and help others be successful.
IB: How great does it feel to be part of the insurance community?
LL: What we do in the insurance community is tremendously worthy work that requires deep technical expertise and an exceptional customer service mindset. How we do our jobs is the difference between an individual effectively managing risk and an individual facing financial ruin because they did not effectively manage risk. I am so proud to be part of a community that can have such a positive impact on the lives of the people and communities we touch.
IB: What are your celebration plans if you win big on the night?
LL: I would consider winning the
Women of Distinction Award
as one of the hallmark moments of my career and look forward to celebrating with my colleagues, many of whom are up for awards themselves. Being a finalist is an honor, celebrating a win would be icing on the cake.
Related stories:
'Every bind for us is a success'
Clients, community and country: an interview with Robert Klinger