Auto insurance market in Alberta is making brokers' jobs 'much more difficult' | Insurance Business Canada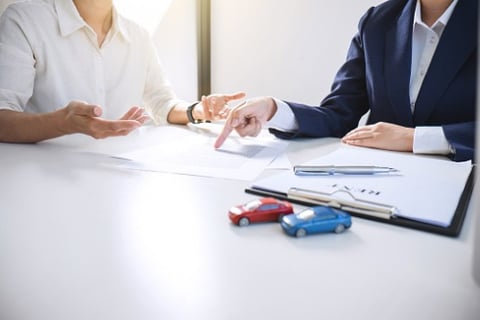 The Insurance Brokers Association of Alberta's (IBAA) taskforce focused on finding "sustainable" solutions for the province's auto insurance problems is well underway, with a whitepaper planned for release in early July 2019. The report will provide recommendations on changes to the current auto insurance regulations in Alberta, based on information collected from industry stakeholders on everything from exam equivalencies to the lifting of the auto premium cap.
Movement on this issue by the association shouldn't have surprised anyone, considering the IBAA's long-standing work on auto insurance reform in the province.
"Everything has been about auto this year. In November 2017, the government of the day put a 5% cap on auto premium increases, and I think it caught everybody off-guard. We have been working with the government ever since to try and get that lifted or at least remedied, and at the end of October 2018, they extended it and gave us another 5% cap till the end of August 2019," said George Hodgson, IBAA's CEO. "That has been pretty much the sole focus, particularly for the government relations piece of the association, for the past year or so."
Brokers have certainly felt the impact of the turmoil in the province's auto insurance market.
"Probably the number one effect for most of 2018 was contract cancellations. We had well over 100 contract cancellations across the province, so brokers were finding out that Company A that they had been writing with for however many years could no longer write with them," said Hodgson. "That made the job of brokers much more difficult because they still have to find a place for all of those policies, for all of those clients."
Meanwhile, auto insurance rates continue to rise in Alberta. In its Q1 2019 Auto Insurance Price Index, LowestRates.ca found that rates were up across Ontario, Alberta, and Atlantic Canada in the first quarter of 2019, though drivers in Alberta experienced the worst jump in the country – 11.22% since last year. Other moves by insurance companies are also making it difficult for policyholders to pay for their auto insurance.
"Companies have been cancelling monthly payment programs, and that means that brokers have to find an alternative to a monthly payment because there's not many people that are on a monthly payment who can come up with two or three-thousand dollars to pay for their insurance today," said the IBAA CEO, though that's not all the challenges facing brokers in this marketplace.
"The other thing that companies have been doing is not offering optional coverage to certain clients, and, again, brokers then have to find that coverage somewhere, so that has made their lives much more difficult."
With a new government elected in Alberta in April 2019, the IBAA is hopeful that change will come.
"We're hoping that the new government will deal with [the cap] quickly," said Hodgson.