CAA Insurance further expands pay-as-you-go auto insurance program | Insurance Business Canada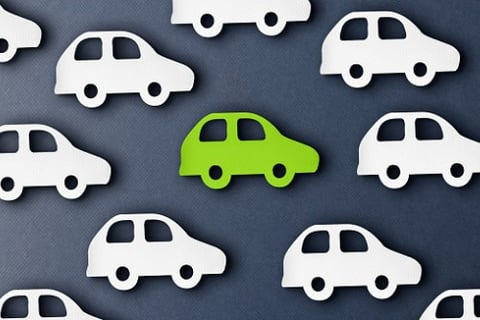 CAA Insurance Company is expanding its usage-based auto insurance payment program in Ontario.
The company's MyPace program allows drivers to monitor how much they are driving and to pay for auto insurance based on their mileage. Previously, MyPace was designed for those who drive less than 9,000 kilometers annually, but CAA has now expanded the program to include those who drive less than 12,000 kilometers annually.
"Since the launch of the program back in 2018, CAA MyPace has been generating a great deal of interest in the market, and consumers are asking for it by name," said CAA Insurance president Matthew Turack. "As many Ontarians continue to drive less than they did two years ago, we are excited to make this program available to even more Ontario drivers."
The insurance program's expansion comes after CAA conducted a survey in August 2021, which found that out of over 2,100 Ontarians, 64% indicated that they would consider purchasing a pay-as-you-go product now or at their time of renewal.
CAA also pointed to its own sales data, which revealed that the number of new CAA MyPace policies during the pandemic period of January – September 2021 increased by 418%, compared to the same pre-pandemic period of January – September 2019.
"Expanding our lifestyle products and programs gives CAA Insurance the ability to be responsive to the needs of our customers and to ensure that we are there for them in every stage of life," said Turack.
A previous report by CAA also noted that the number of new MyPace policies between April and December 2020 increased by nearly 300% compared to the same period in 2019.
Read more: CAA Insurance reports significant take-up in pay-as-you-go auto insurance program
CAA said that customers can start enrolling in the expanded MyPace program starting November 15, 2021. Existing MyPace customers will be automatically transitioned into the new program – at no additional cost – upon renewal effective January 15, 2022.