CAA on whether COVID-19 auto insurance rebates really paid off | Insurance Business Canada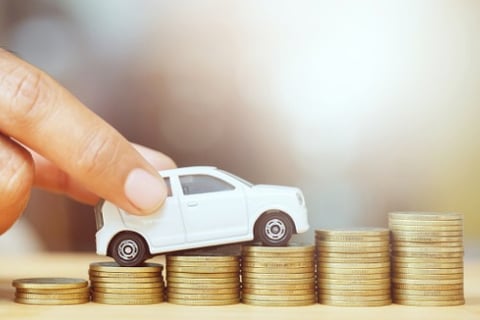 Personal lines auto insurance has been one of the key coverages impacted by the coronavirus pandemic, with insurers in Canada offering discounts and premium relief to consumers since the early spring. However, with the second wave of COVID-19 making its way through provinces right now, auto insurance continues to be a topic of discussion, with Ontario's Finance Minister Rod Phillips recently unveiling an action plan in which the province will continue monitoring the impact of COVID‑19 on the auto insurance system, to "make sure consumers are being treated fairly during these challenging times."
At the same time, auto insurers are responding in their own ways to this evolving situation. CAA Insurance, for instance, stated that it would be providing a $50 relief benefit for its auto insurance customers in Ontario, with policies in effect as of October 28, 2020.
Read more: CAA Insurance to offer additional auto insurance rate relief to Ontario drivers
"We've been trying to get a sense of where people's financial situations are at. There's a lot of financial hardships that households are facing and what we've been told through some of our own research is auto insurance is front of mind – it is really the number one area that they're looking to find relief," said Elliott Silverstein, director, government relations, CAA Insurance. "As we approach the holiday season, this was an opportunity for CAA to do an additional piece, on top of the great efforts that we've taken over the course of this year to lead the industry in helping drivers save on some of the auto insurance costs that they face over the course of a 12-month period."
CAA started off by originally taking a 10% rate reduction on both its home insurance and auto insurance policies for a 12-month period, which was a differentiator in the marketplace because a lot of insurance companies had been providing relief for a 30, 60, or 90-day period. However, with the pandemic being a longer-term crisis, it required a longer-term response. CAA followed that up soon after with an additional $100 rebate for active auto insurance policies in Ontario in the summer, before announcing the $50 benefit in November.
"What we've calculated is that over the course of the pandemic – the period since March/April – we've been able to give back in excess of $60 million to our policyholders, and hopefully that money will be able to help them manage their expenses a little better during challenging times," said Silverstein, adding that these moves are why FSRA put CAA at the top of its charts when analyzing auto insurers' relief measures during this time. "They've defined us as providing the greatest amount of relief to our policyholders in Ontario."
Moreover, the measures go to the heart of the culture at the organization, which is to advocate for auto insurance consumers in the province, seen through other CAA initiatives, such as its focus on road safety, as well as its release of the pay-as-you-go MyPace auto insurance in 2018, which has proven its worth during the pandemic.
"A lot of drivers have been able to reap the benefits of this during a pandemic period where they truly are only paying for what they drive, so if you're only driving a few kilometres a week, compared to a few hundred kilometres a week, you're not paying to the same degree," said Silverstein. "We continue to be the only pay-as-you-go product in Canada … and this is something that we're seeing a greater appetite for among drivers – that they want these types of programs and there's an interest in exploring it at their renewals because people are driving less, their driving habits have changed, and we have a potential solution."