ICBC to issue new licence plates after scrapped insurance decal requirement | Insurance Business Canada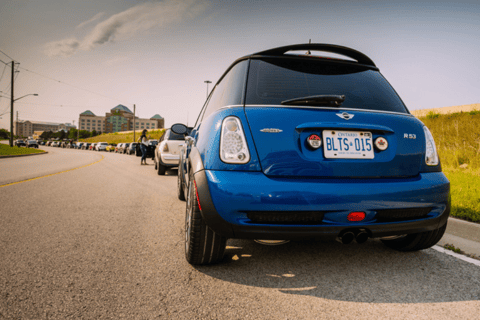 Drivers in British Columbia will be seeing changes to their licence plates after the Insurance Corporation of British Columbia (ICBC) revealed that it will be issuing new plates that do not need proof of insurance decals.
ICBC had dropped the requirement for drivers in the province to display insurance decals on their licence plates from May 01, which coincided with the launch of its online services. The insurer has also stopped issuing decals for new vehicle registrations and renewals. Now, ICBC has announced that it will be taking the next step in this plan by issuing new plates which no longer have sections for the now-defunct decals.
Read more: ICBC renewals move online; insurance decals no longer required
"We've been working with our licence plate manufacturer to produce licence plates without wells for decals. All current inventory with wells will be issued first," an ICBC spokesperson told CHEK News in a statement.
It has not been made clear whether ICBC's plate change would involve just the removal of the decal well or if the entirety of the plate's design would be overhauled. The Crown corporation also did not disclose how much the charges for the new plates would be.
But ICBC confirmed with CHEK News that it has no plans to scrap the requirement that motorists must display both a front license plate, in addition to the rear plate.
"At this time, we're not considering removing the requirement for a front licence plate. Having two plates provides various benefits for law enforcement including with crash reconstruction, examining oncoming traffic while approaching a crime scene, identification of vehicles towing trailers, and looking for stolen vehicles," the ICBC representative said in an email.