Survey shows only 57% of Canadians have heard of UBI | Insurance Business Canada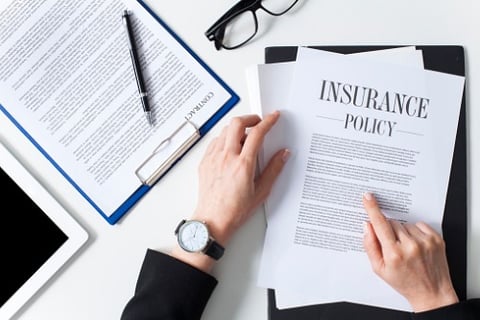 It's been around for nearly a decade, but usage-based insurance (UBI) has only recently seen an increase in attention as the pandemic has changed driving habits for the long run.
Ratehub.ca recently polled over 1,300 Canadians with auto insurance and found that only 57% have heard of UBI, and 81% of those surveyed have not tried it. Due to the pandemic, four-in-ten (41%) said they would consider UBI, and 15% have tried participating in the program.
77% were concerned about potential rate hikes, 67% expressed concern about program accuracy and 56% worry about privacy. The survey also showed that younger drivers, between the ages of 18 to 34, are 70% more likely to see value in UBI versus older demographics.
Matt Hands, director of insurance at Ratehub.ca, was surprised at the apparent gap of those who have heard of UBI.
"The issues surrounding rate increases, accuracy and privacy were not only prevalent among customers. Insurance companies themselves express the same concerns," said Hands.
"Insurance pricing is like a black box, we have a rough idea of what factors matter but insurers all weigh factors differently and only tell you so much about how a rate comes together," he explained. "The more transparent we can be about UBI programs the better."
There's an opportunity with telematics and UBI where customers can take control of their own policy and save up to 30% annually just by exhibiting proper driving behaviours, according to Hands.
There are two lanes to choose from when it comes to UBI; pay-how-you-drive or pay-as-you-go. Most issues are coming from the pay-how-you-drive program as each app layout and scoring system differs per insurer.
"There's not a standard scoring system for UBI and customers are not sure about the information thrown at them," Hands mentioned. "Customers are overwhelmed and it's understandable to be skeptical about tracking behaviors."
In November 2020 there was a regulatory change that now allows programs to apply a surcharge for poor driving behaviour. "Prior to the change, you could opt in and if you didn't meet the criteria, you couldn't be eligible to receive a discount on your premium," he said.
Read more: Regulator approves penalties for bad drivers with usage-based auto insurance
Now UBI programs are taking on more risk, which is raising the level of importance customers are placing on insurers and brokers to communicate the ins and outs of how UBI will impact their coverage.
"Just like anything in insurance, take the time, do your research," he said. "Insurance isn't once size fits all and its worth spending the time to understand program details."
"Insurance companies and brokers should go through the programs holistically, explain to clients how scoring works, what they can expect from an app, and have an open dialogue about privacy," said Hands.
"It's much more difficult to put people's mind at ease when it comes to data privacy which is becoming a bigger issue across the board," Hands noted. "People are becoming very conscious and aware of how much data is out there, and with the rise of technology it's only becoming more accessible."
"There's also a big conversation being had about how digital our cars are becoming, and who owns that data," he added.
Hesitancy to engage in a UBI program stems from a lack of education. Customers are unsure what will happen if someone else drives their car or what defines distracted driving, making it more important for the industry to communicate about how those concerns can be accommodated.
"For the most part, these programs are looking for a consistent pattern of behavior. If you're exhibiting proper driving behavior, you're going to see a positive impact," Hands mentioned. "A lot of people assume if you do one wrong movement, you're going to get penalized, but mistakes happen."
Read next: Shifting gears to usage-based insurance
Broker education about subtle nuances of UBI programs will make all the difference when attracting customers to the space. There's a lot of opportunity with these programs as technology progresses; telematics is helping remove rating biases based on gender and age, leading to more rate adequacy in the market. At-risk drivers are also able to rehabilitate their insurance rates quicker.
"Everyone deserves a second chance and if there's programs to help people, it's only going to make for a better marketplace," said Hands.