What do consumers want from auto insurance? | Insurance Business Canada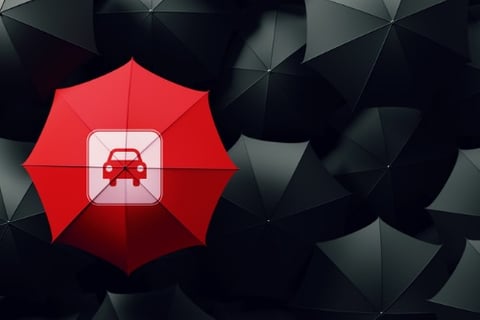 When consumers are shopping for auto insurance, they're looking for the same things that they get from other retail experiences – the ability to choose from a decent selection of products (in this case, policies) at reasonable prices via hassle-free interactions. According to a 2018 Bain & Company survey of more than 174,000 customers from 18 countries, insurance buyers value quality and ease of use at the same time as their use of digital channels is rapidly increasing. However, many insurers are struggling to create that optimal digital experience.
Read more: Transparency is key to a smooth ride in auto insurance
One Canadian insurance company is beating the odds, in part due to its focus on keeping up with consumers' needs. In 2019, LowestRates.ca launched a completely redesigned website and in turn saw traffic to its rate comparison platform increase by more than 50%. In fact, this was the third time that the company had relaunched its platform since it started operating in 2012.
"The goal was to continue to represent our brand in the best way that we felt possible. We wanted Canadians to feel like we are a brand that they can trust, but at the same time we don't want to be viewed as boring because there are a lot of people that are new to Canada, or [those who are] young and even very savvy web users that will simply not use your site based on its appearance," said Justin Thouin, co-founder and CEO of LowestRates.ca. "We want to make sure that our site always looks modern and at the same time is easy to use."
Last year also saw LowestRates.ca add many new partners to its platform in the midst of a particularly challenging auto insurance market where a lot of insurance companies weren't as keen on generating new business because they weren't able to charge the rates that they were seeking.
Read more: Auto insurance rates in Ontario to climb as much as 11%
"But even in that environment, we've more than doubled our partners over the last year," said Thouin. "Having said that, we're not close to where we need to be to achieve our goal. We need to be partnered with literally every single insurance company in Canada and have every single affinity partnership on our site."
Having the option to compare the whole market speaks to insurance buyers' demands as revealed in the Bain survey, and also benefits brokers as LowestRates.ca works with its partners to get rates as accurate as possible so that when someone visits the website and then speaks to a broker and/or insurance company, their rate stays the same.
"In every single product vertical, our goal is to create the best experience possible, so what that means is that in car insurance, we need to continue to add partners to ensure that Canadians are getting the best price possible," explained Thouin. He added that while this will help consumers because they're going to get better prices, it's also going to help broker partners because the better price and the larger comparison that a consumer gets exposed to, the more likely it is that they're going to buy from one of these partners.
"It's a win-win situation for both consumers and partners," Thouin told Insurance Business. "Our goal is to be literally the first place that Canadians go to when they have really any sort of financial decision to make."