How rate comparison sites save Canadians money on car insurance | Insurance Business Canada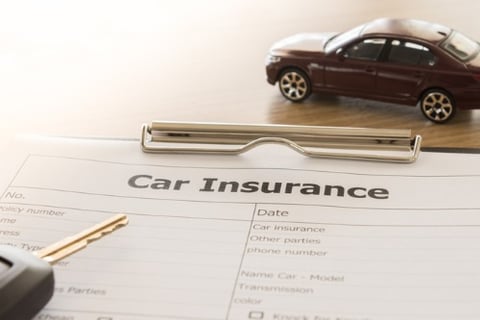 It's hard to find examples of success in the auto insurance marketplace today as rates across provinces continue to climb. In Ontario, the Financial Services Regulatory Authority of Ontario (FSRA) has approved several auto insurance rate adjustments for around 20 insurers for the year, which means drivers in the province could pay as much as 11% more for coverage. At the same time in Prince Edward Island, the Island Regulatory and Appeals Commission (IRAC) has revealed that auto insurance rates in the province have increased by 3% to 5% for this year.
Amid the challenges in these markets, an online rate comparison site for insurance rates, in addition to mortgage, loan and credit card rates, ended 2019 on a high note.
"Our goal is to help Canadians make better financial decisions, and save time and money," said Justin Thouin, co-founder and CEO of LowestRates.ca. "When you look at insurance, for instance, our goal would be to have every single insurance company in Canada and every single affinity partnership on our site so that every Canadian could come to our site with the knowledge that they're going to get the best deal and they're going to get the right partner."
Over the course of 2019, LowestRates.ca added a significant number of companies and partners to get closer to its goal. The company also inched closer to one of its mid-term goals, which is to save Canadians a billion dollars in interest and fees – a good way to help balance out consumers' growing expenditure on auto insurance in many provinces.
"When it comes to car insurance and home insurance, we typically save Canadians in the hundreds of dollars," explained Thouin. "That saving is just going to increase as we add insurance companies and partners to allow them to compare rates."
Last year was also an award-winning one for LowestRates.ca. It ranked 75th on the Globe and Mail's list of top growing companies, and won Startup Canada's High-Growth Entrepreneur Award as well as the Insurance Business Magazine Readers' Choice Award for Best Service Provider at the annual awards show. LowestRates.ca likewise landed on Canadian Business's Growth 500 list and Deloitte's Technology Fast 50 and North America Technology Fast 500 lists. From all of these accolades, the Insurance Business award is one that Thouin is "especially proud of."
Read more: LowestRates.ca takes home trophy and name recognition at IBC Awards
"It is a testament to the fact that the insurance industry – the large brokerages, the large insurance companies – are recognizing us as their valued partner, and more and more of them are relying on us for their growth," he told Insurance Business. "They're recognizing the fact that if they want to grow and they want to grow predictably, LowestRates.ca is the best partner for them. When it comes to brokers, they are not digital marketing experts, so by working with us they can be assured that for a predefined cost per lead, they're going to get the exact number of leads that they want at the exact cost that they want every day."
The same is true for direct writers, whose partnerships with LowestRates.ca have grown over the past year.
"They contrast us to their large media spends, whether it's TV or billboards or radio, and they can far better control and predict their cost per lead and cost per sale with us because again, we provide them a lead at a predetermined price and a predetermined number per day," said Thouin. "That allows them to plan their marketing budget, and also the number of brokers and agents that they have in the company to ensure that they stay busy."
Another perk is that customers coming to brokerages from online comparison sites tend to be more likely to purchase insurance than those that come from a TV ad, for instance, since they've already scoped out the marketplace and found the best auto or home coverage at the right price for them.
"The person that comes to LowestRates.ca already feels comfortable that this is the best deal they're getting," said Thouin. "We're really proud that we're becoming better known in the insurance industry and more of a valued and trusted partner."