Transparency is key to a smooth ride in auto insurance | Insurance Business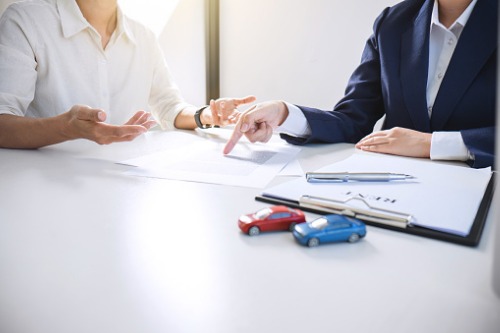 Auto insurance is a huge consumer pain point across Canada. Whether they purchase their insurance through brokers or directly with insurance carriers, there's one common question that's resonating countrywide: 'Why has my premium gone up?'
There are multiple factors impacting auto insurance pricing across the country. Fraud is one of the big issues right now. Car insurance premiums are based on the cost of claims, and when people are dishonest about how much it costs to repair a vehicle, or how much they paid for healthcare and injury rehabilitation, that negatively impacts premiums.
Distracted driving is another huge problem. Insurers are seeing more distracted driving claims than ever before, which, again, is having an adverse impact on premiums. Distracted driving is a very difficult problem to control because society is addicted to technology. People find it hard to put their phones down, even when they're behind the wheel, and many are willing to ignore the rules in order to change the song on Spotify or check out their latest social notification.
Read next: Aviva reveals shock statistics on car accidents in Canada
Alongside these issues, many insurance markets have suffered a delay in rate increases. In multiple provinces, carriers have been struggling to get the rate they need in order to deal with claim cost inflation, and, as a result, they've introduced restrictions and more stringent underwriting guidelines around what risks they're willing to write. This has caused challenges for insurance brokers on two fronts. Firstly, they have reduced access to markets, and secondly, when carriers do finally get rate, it's often a large jump in premium, which is hard for consumers to stomach.
When navigating such challenging highways, it's important for brokers to be transparent, according to Ryan Kirk, vice president of distribution in Eastern Canada, at Surex, an online insurance marketplace. He told Insurance Business: "For us, the number one thing is 100% transparency. Being an insurance professional, you automatically get a bad reputation – it just comes with the job – but I think being honest and transparent with our clients and educating them on the state of the marketplace and what we as a broker can do to help them through this tough time is really important.
"Clients appreciate that honesty. They need to be prepared for what might come, so that a potentially large premium increase on their renewal doesn't come as an unwelcome surprise. When we have a new client at Surex, one of our brokers will say: 'I'm writing you this premium now, but just so you know, it could increase significantly next year. Fortunately, because I'm your assigned broker, I'll be able to provide you with a re-shopped policy come your renewal because we have nine other companies that we represent. Don't start shopping somewhere else when you get this big surprise. We're aware this might happen, and we can look at other options for you when it does.'"
Read more: 'More Canadians need car insurance than we can place' – LowestRates.ca
The hard thing for brokers, especially those selling auto insurance, is that many consumers see it as a commodity, and they shop based on price. With pricing on the rise, brokers are being forced into some really tough conversations, and they're at risk of losing clients that are unhappy with the pricing offered by the markets they represent.
"As brokers, it's our responsibility to educate consumers on all the coverages that are available," said Kirk. "If we find that there are things they may not need to include in their insurance coverage, then we'll let them know, but we allow them to make that decision. In the big picture, we don't want to skimp out on coverage if we don't have to. At the end of the day, price is price, and I think as brokers, the only thing we can really share with our clients to help them is providing value with that price."
Part of that value is in the broker's communication, according to Kirk. That's why Surex has really ramped up is social media presence in recent years. He explained: "We're really working hard to communicate with and educate our clients through social media. It plays into our transparency initiative and it enables us to share important information. As a brokerage, we don't have control over the markets. But we do have control over how we relay the information our markets give us and present that in a transparent fashion to our clients. That's going to be a big focus for us moving forwards."