2017 will be a year of disruptions for P&C: EY | Insurance Business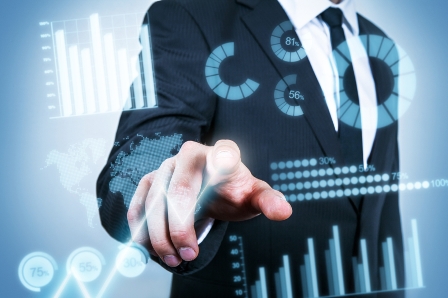 For the property and casualty insurance sector, 2017 will be "a year of disruption and change," according to business management consultant Ernst & Young (EY).
"The Canadian property and casualty (P&C) sector will continue to evolve at a rapid pace in 2017 as the convergence of economic, political, technological, customer and regulatory forces shape the playing field in profound ways," the firm said in its release.
Learn more about property insurance here.
EY outlined a number of external factors that would greatly affect the P&C market:
Technology – Innovations like blockchain, digital technologies, insurtech, the sharing economy, drones, robotic process automation, sensors and analytics can affect the insurance value chain. EY recommends that insurers should be aware of the opportunities and threats related to these innovations, and that they should also be on the lookout for emerging tech such as AI, telematics, driverless cars, and so on.
Economic and political uncertainty – Low interest rates and the country's stagnant growth will continue to put pressure on the industry. Moreover, the economic policies of the new US administration could affect Canada's economy.
Customer expectations – Customers will be looking for a more digital and personalized experience when dealing with insurers. EY suggests that insurers should push for simpler products and a holistic financial orientation for true customer centricity.
Catastrophes – Disasters, whether natural or man-made, remain a constant threat to P&C insurers, whose hands are already full dealing with low investment yields, economic uncertainty and soft pricing.
Want the latest insurance industry news first? Sign up for our completely free newsletter service now.
Cyber risks – EY anticipates cyber risk insurance to experience significant growth this year as more digital attacks are carried out. Insurers will also have to develop their own cybersecurity systems to avoid being victims of cyberattacks.
Talent – Insurers need to attract more millennials to fill in the gaps left by retiring professionals.
EY stressed that given the fast-evolving digital environment, agility is key - P&C insurers need to adapt quickly to new developments or risk losing their leadership role in the industry.
"In today's context, organizational transformation is essential if the insurance sector is to weather the unprecedented forces that it faces," the firm explained.
At the same time, EY noted that insurers will also have to balance between making investments to drive future innovation and discover efficiencies and conforming to changing regulations.
Related stories:
Insurance leaders warn of job-stealing robots
Survey indicates higher level of female leaders in insurance unlikely in near future