A trifecta of mentors set this real estate broker up for success | Insurance Business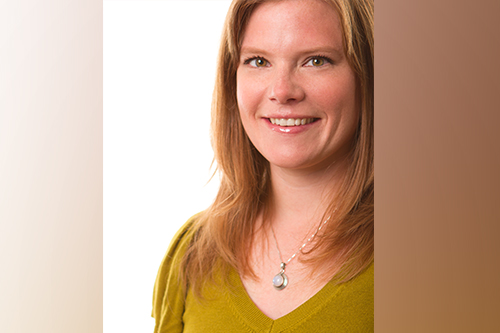 In 1997, Melanie Stefiuk (pictured) went to her local insurance agency to cancel her car insurance after she lost her job in the forestry industry and needed to sell her car. During the same visit, she also left her resume with the agency and kickstarted the next chapter of her career, this time in insurance.
"I worked for a couple of other brokerages doing things such as reception and executive assistant until I landed my first 'real' insurance job at my current brokerage as a CSR in commercial in May of 2002," said Stefiuk, today an account executive in the real estate practice for HUB International Insurance Brokers in Burnaby, BC. "The salesperson I worked for at that time was Larry Lineker, who is now the executive vice president for all of HUB based out of Chicago, Illinois. Larry was the first person who saw vision in me doing sales and encouraged me to stretch my abilities a bit to do so."
In fact, Stefiuk was never short of mentors. As Lineker's position grew within the office and organization overall, she switched to another team and worked with one of her most influential peers, Bill Beere.
Read more: Insurance mentors and 'great people' helped me get where I am today
"Bill also saw vision in me and allowed me to be more involved in his portfolio than a traditional producer/assistant relationship. I was so involved that when Bill had to take three weeks off for a medical situation one year, I was able to effectively run his portfolio on my own in his absence," Stefiuk told Insurance Business. "Bill helped me step into my next position, where I ran a book of business looking after mostly businesses in the horticultural industry as well as residential movers, bowling centers, and a myriad of other businesses.
"I worked very closely with my boss, Michael Bennett, who also pushed me to flourish and think on my feet. His influence in my life taught me a considerable amount about the importance of reading wordings and being your clients' advocate. Michael, Bill and Larry all had a very large influence in my confidence and ability as an insurance advocate."
Fast forward to four and a half years ago, when Stefiuk was approached by the current HUB TOS president, Dave Terry, to take on a portfolio in the strata division. It's been a challenge that she's jumped into with both feet, even though it's been very different from dealing with her previous clientele, among other hurdles.
"It's been a challenge to learn real estate as there are considerable differences from commercial. For commercial, you typically have one person or a few people that you deal with. In real estate/strata, you have the strata property agent (or property manager), the council, other owners of units, etcetera," said Stefiuk. "We typically deal with the agent, who then relays the information to the council or unit owner, and we hope that they understand us enough to be able to relay the information."
In the meantime, Stefiuk, who is a 2019 Insurance Business Canada Elite Broker, has also gotten involved in the real estate industry outside of the office, as well as other volunteer involvements.
Read more: With insurance changing at lightning speed, "advocacy has never been more important"
"I'm quite heavily involved with PAMA, which is an organization related to the real estate industry. Being involved in many committees for them takes up a lot of my work and personal time," she explained. "I'm also currently the chair of the board for the Richmond Therapeutic Riding Association (RTRA), which is a non-profit that provides therapeutic riding lessons for children with developmental and physical disabilities, such as severe vision impairment, autism, cerebral palsy, [and others].
"Without volunteers, groups such as the RTRA would not exist. While the horses and our staff provide the actual instructions to the children, there are so many moving parts in the background, predominant of which is fundraising to keep the program going. Our lesson fees only provide about 20% to 25% of our operating costs. Everything else is done via fundraisers, grants, donations and the like."