With insurance changing at lightning speed, "advocacy has never been more important" | Insurance Business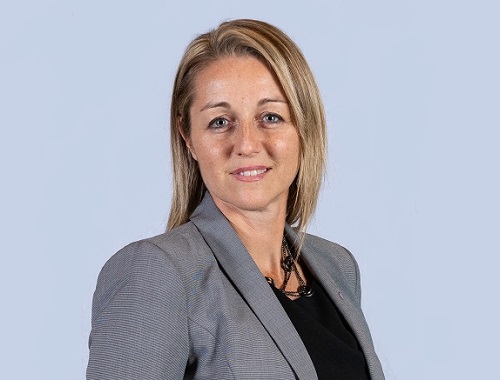 In the more than two decades that she's spent working in insurance, Kimberley Silva (pictured) has seen every side of the industry, kicking off her career by tracking insurance documents for an auto lease management organization, then getting experience at a direct writer and, later, an insurance company. Finally, Silva found her way to the front lines of insurance.
"I started my career as an agent in a large direct call centre, then moved to be a producer at a large brokerage. I've worked managing sales teams, marketing and [business development] teams, been a business development manager for a large insurer, and then returned to the broker channel in my current role in 2016," said Silva, sales manager at the Ontario Teachers Insurance Plan/RAEO Insurance Brokers in Waterloo. "I get super energized by knocking down big targets, so managing a high performing sales team feeds that need."
Read more: The work of the broker will undergo "an evolution, not a revolution"
Leading a team also means helping colleagues make it to the top of their game, which is what Silva values the most about her job.
"If it means they get to slay their own personal bests on our team, or even transition to a new role in another area, either way [it's] satisfying," she told Insurance Business. "We should all be so fortunate to wake up each day ready and happy to go tackle our work with enthusiasm and energy. For me, the very best part of being a leader is helping another person find their path."
That people-first mindset translates well to Silva's role as a broker, where the goal is to help customers protect their assets and be there for them in times of need. Her team likewise shares this attitude.
"I am proud to work with wonderful individuals who care, who take the time to educate our clients every day," said Silva. "Being on a sales team can sometimes be cutthroat, but we've been able to create a team culture where no-one wins unless we all win. It's something I'm very proud of."
Alongside her work at OTIP RAEO, Silva recently became a board director for the Insurance Brokers Association of Ontario (IBAO). She's not the first in her company to volunteer her time for an industry group.
Read more: IBAO reinvents brand and image
"Participation in industry associations is something quite common for my leaders and colleagues at work. At OTIP, I am fortunate to work with multiple IBAO past presidents, the current IBAC president, local broker association board members, the president of the Canadian Independent Adjusters' Association, YBC territory directors – the list goes on. Working for an organization that is so supportive of giving back to our industry, the truth is, I figured it was time that I step up to the plate," said Silva, adding that she's ready to learn everything she can from the new role. "What I hope to get from my time on the IBAO board of directors is knowledge. Our business is radically changing at lightning speed and advocacy has never been more important. Being front and centre, and getting involved is very exciting."
New technology, big data, the sophistication of rating methodology, and new individualized, customizable service options for customers are all positive ways that the insurance industry is evolving, according to Silva, though there have been challenges as well.
Read more: Surrounded by challenges on all sides, the insurance industry has to "get back to basics"
"Right now, we are feeling the effects at the front line as our insurer partners take action to try and stay in the black. Claims costs are outpacing rate adequacy and reactions at the insurance company level are hitting the broker channel hard as we manage multiple daily pricing, product, and technology changes," explained Silva. "We are seeing hard market actions coming out faster than ever, and it's a major impact to brokers on the front lines trying to help their clients get the protection they need. These times are challenging, but, in the end, they make us all a little better than we were before."