AGCS Canada chief agent reveals growth areas as threat expands | Insurance Business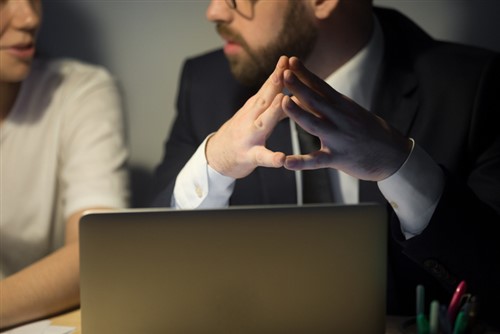 Each year, Allianz Global Corporate & Specialty (AGCS) takes the temperature of its customers and brokers, as well as risk consultants, underwriters, senior managers and claims experts across Allianz entities and 80 countries, on what they think the top global business risks will be for the coming 12 months. The result is the Allianz Risk Barometer, which summarizes the top 10 perils facing the corporate world for the coming year and beyond.
With the end of 2018 in sight, it turns out that the concerns of experts have been well founded – the top three concerns for Canada in this year's report were business interruption, cyber incidents, and natural catastrophes, which dominate the top slots across many countries, along with changes in legislation and regulation, fire and explosion, and new technologies.
"What has been unique, in particular with regards to the Canadian risk barometer, is that business interruption was not only in first place, but it had also increased significantly compared to 2016," said Ulrich Kadow, CEO and chief agent of AGCS Canada. "Overall, the risk of business interruption and it being triggered by some of the emerging risks, like cyber or like environmental liability, for example, is definitely something that's on the forefront of our clients' minds. I think it's also driven to some extent by the fact that the world is getting more connected and interconnected, and as a result of that, supply chains are much more vulnerable to risks that not only happen in Canada, but also many other areas."
Concerns reflected in the risk barometer for a future year are based on what has come to fruition in the previous year, so the 2018 report took into account the unprecedented natural catastrophe losses in the United States.
"Many Canadian companies have a significant trading relationship with the United States and if locations are impacted in the United States as a result of natural catastrophe losses, of course that triggers a concern of business interruption," said Kadow.
Cyber hacks are also a driver of business interruption claims and account for a significant amount of claims that AGCS Canada sees. To date, a lot of those claims have revolved around privacy breaches, though Canadian companies have evaded some of the larger breaches that have impacted other businesses this year, according to Kadow. Nonetheless, business interruption as a result of cyber hacks is still is a big concern.
Read more: Facebook ordered to buy insurance for hacked customers overseas
"This is where the big exposure is," explained the CEO and chief agent. "When you think of a large organization that has a very sophisticated supply chain and operation that produces millions of dollars in revenue daily or monthly, depending on the size of the organization, if that shuts down for technical issues in a cyber incident, that triggers a significant claim."
Staying on top of emerging risks means updating insurance offerings, such as AGCS's comprehensive cyber insurance, Cyber Protect, though Kadow told Insurance Business that the company's teams around the world exchange best practices and knowledge about policy wordings each quarter on a variety of coverages, including those designed to mitigate hurricane losses or contingent business interruption, which covers losses from interruption to a business if a third party experiences a cyber incident, such as a vendor maintaining IT infrastructure for an organization.
"The coverage is evolving very quickly over the last two years and the expectation is that [will] continue to be the case," said Kadow. "Being on the forefront of these kinds of developments, I think, is very important and, as a global company, when we can exchange best practices and what's happening in the US or what's happening in other markets around the globe, [that] is really helpful."
With Canadian businesses highly exposed to data breaches, there is a big opportunity to provide insurance offerings that help companies mitigate the risk and plug holes in cyber coverage that continue to exist. For that reason, as a growth area, cyber ranks at the top of the list for AGCS Canada, but a close second is environmental liability.
"That is one of the areas that we entered into about two years ago and it's been a great growth story for us. Many of our large corporate customers or even middle market clients have some exposure to environmental risk and [we are] able to offer that coverage that many other insurance companies are not able to. Pollution exposures, environmental impairment liability coverage – this is an area where we have seen a good amount of growth over the last couple of years and I do expect that to continue as well," said Kadow.
As in other lines, business interruption can rear its ugly head when companies encounter environmental issues.
"It's one of the things that's referred to sometimes as a sleeping giant, in terms of business interruption pertaining to an environmental liability exposure, because if there is some kind of pollution happening on your manufacturing site, or maybe even for residential realty or pipeline spills, business interruption following a pollution loss can be quite significant, too," explained Kadow.
Climate change-related events, such as hurricanes and wind storms, play into environmental risk as well, added Kadow.
Read more: Property protection gap 101: What it is and why it exists with Swiss Re
"The frequency of hurricanes or large wind storms might be higher, which then results in more rain and flooding, which could over time result in mould as one of the exposures in dwellings – be it residential, or even factories – which is an environmental concern," he said. "If it gets really bad, it might result in business interruption and mitigating these types of pollutants is a very time-consuming and cost-intensive effort."
As AGCS Canada continues to expand into the middle market space, and builds strong relationships with brokers and distribution partners, Kadow explains that a key aspect of a successful partnership is not cherry-picking risks, but rather working with brokers to find a solution, particularly in the commercial space.
"Commercial clients all have different types of exposures," he said. "We have a very extensive product breadth, which allows us [to have] the right technical experts to find solutions for a very diverse set of customers, and I think that's something brokers appreciate. If you can not only say it, but also do it, over time I think that builds the relationship."