Air Cadet insurance broker soars to success | Insurance Business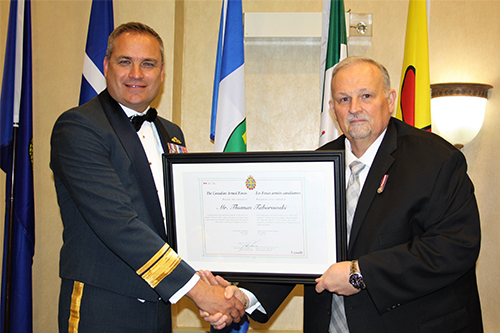 Thomas Taborowski had a far from conventional start in the insurance industry. From the age of 13, his passion was all about flying. He joined the Royal Canadian Air Cadets and worked his way through various programs, gaining his private pilot license in the process.
At the age of 19, he joined a special branch of the Canadian Forces Reserve that enabled him to continue working with and training air cadet squadrons. He was at an officer training course when a recruiter for Kingston, ON-based Empire Life insurance company persuaded him to turn his hand to insurance.
Looking back, Taborowski - who was studying risk management at the University of Toronto at the time - joked: "Who wants to be a banker anyway?" And the gamble certainly paid off for the young air cadet … he's been flying high ever since.
Read next: Brokers' ability to navigate market challenges is where their true value lies
Taborowski joined Empire Life in 1984, and he received the Rookie of the Year award for top sales in the same year. After a three-year stint, one of his close friends suffered a family tragedy, which set Taborowski on a new course. He was asked to step in and oversee property and casualty (P&C) insurance brokerage, W.C. McLaughlin Insurance Brokers, while the owner – his friend's father – recovered from a serious medical condition.
"When they first asked me to step in, I thought: 'Oh no, I don't want to do that. P&C brokers are just order takers. I want to be in real sales.' But they convinced me to give it a try, so I got my license … and the rest is history," Taborowski told Insurance Business. He worked for W.C. McLaughlin for around four years before being recruited to another brokerage in the West End.
In 1999, just 15-years after that fateful discussion at the Air Cadets training course, Taborowski founded Expo Insurance Brokers - a full-service brokerage, providing home, auto, commercial auto, property, life and investment services to clientele in the general Toronto area. Let's just say, he'd flown a long way from his original 'P&C insurance broking is boring' belief.
Read more: A trifecta of mentors set this real estate broker up for success
"What I enjoy most about the P&C industry is that there's a whole bunch of different products we can sell," said Taborowski. "You can help a client with their home and auto insurance, and if they're a business owner, you can also place their commercial insurance. There's an opportunity to exist in a continuous learning loop.
"As soon as you get really confident about a P&C product – enough to say: 'I really know this' – everything changes. It's been a constant stimulant to stay on top of market changes and make sure you fully understand the products. It's fun, but it's also challenging. The last five years have been brutal because of how fast everything's changing."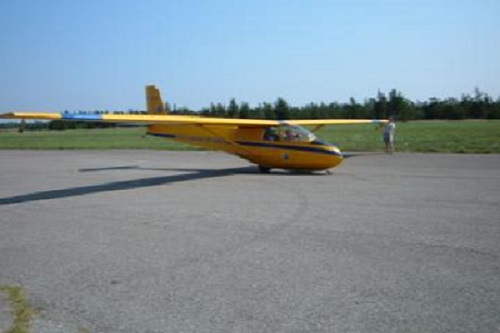 While Taborowski's broking career took off, he never forgot his first true passion – the Royal Canadian Air Cadets. He joined the Air Cadet League of Canada (ACL) - a civilian, non-profit, volunteer-led organization, which in collaboration with the Department of National Defence and other partners, is dedicated to supporting the objectives of the Royal Canadian Air Cadet program. The program helps young cadets learn about good citizenship and leadership, it promotes physical fitness, and it stimulates interest in the aviation and aerospace industry, including the air element of the Canadian Forces.
After working his way up through multiple regional and national leadership positions in the ACL, Taborowski was awarded the 2019 Director of the Year Award for his "exceptional service" to the ACL. He told Insurance Business he was "humbled" by the honour and that he also wanted to recognize the "thousands of other people who are working just as hard" for the organization.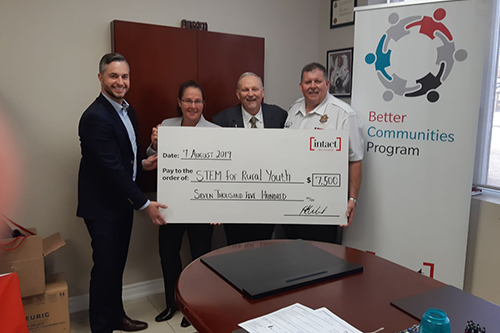 "As an insurance broker, one of the key things we need to engage with is connecting with the community," Taborowski added. "We know the communities that we live in and we ensure that those people – our neighbours – are protected with insurance. There are 454 squadrons in the Royal Canadian Air Cadets. For me, it made sense to let people see what I'm going and to get other brokers involved so that they can support the squadrons in their communities. For some kids, joining the air cadets is their only chance. It makes a huge difference."
Taboroswki's efforts have not gone unnoticed. He has worked with Intact Insurance and Gore Mutual Foundation who have made significant donations of thousands of dollars to the ACL over the years.