Brokers' ability to navigate market challenges is where their true value lies | Insurance Business Canada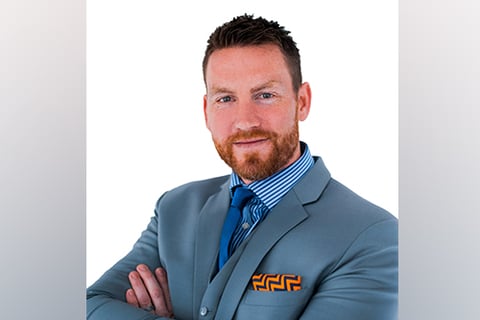 Like many brokers, this professional says he "stumbled" into an insurance career, when he was looking for an opportunity to work in sales in Edmonton, Alberta. Today, Lane Gross (pictured), a three-time Insurance Business Canada Elite Broker, is a partner at Lloyd Sadd Navacord and has a passion for insurance that fuels him to this day.
"I was fortunate enough to find a home with a national direct writer in 2002 who gave me my first taste of the insurance industry. I was given tremendous support and worked with some incredible talent," said Gross. "After approximately nine years, I decided to make the move into the brokerage world after multiple discussions with Marshall Sadd, our CEO. His entrepreneurial approach and vision regarding my career path was second to none, and, to this day, I am still extremely grateful."
The move from a national direct writer to a commercial insurance broker was the right one for Gross at that time in his career because he was curious about what the 'big picture' of insurance looked like.
"I knew in order to be a true professional in the insurance field, I needed to understand the entire market's capabilities, and not just one dimension of it," he told Insurance Business. "Although this was one of the most difficult decisions I've had to make, I knew at the time it was the right decision for my career and our family. Lloyd Sadd was able to provide this broader expertise given their investment in continued learning opportunities and access to incredible sector expertise across the Navacord Broker Partners."
Read more: Navacord becomes only Canadian affiliate of global broking company Brokerslink
Thanks to Lloyd Sadd Navacord, Gross had the ability to operate as an entrepreneur while having the security and stability of a national company behind him, with a team that was dedicated to providing the training, education, and tools to drive personal growth and success.
In fact, it's the relationships that Gross has built throughout his insurance career that he points to as one of his proudest accomplishments.
"At the start of your career, you are so focused on building your book of business, you don't realize at the time that you are actually cementing friendships. To have a career where you get to spend the majority of your time with people that you enjoy being around is something I didn't anticipate when I first got into the industry," he said. "No amount of recognition can replace this. And relationships are a fundamental aspect of our business. Helping our clients by delivering the trusted expertise and tailored solutions that helps them face the future with confidence – that's key."
In that vein, Gross also has "endless respect" for his colleagues, who have continuously raised the bar year over year and are great competition for various industry accolades, such as the Elite Broker category.
"I understand how difficult it is to generate new relationships while maintaining current ones, and the skill to do both is a special talent that is often underestimated. To be recognized with these peers that I have looked up to throughout my career is something that I do keep close to the chest," said Gross. "I am not typically one for the spotlight, but it is nice to have confirmation that all of your efforts have not gone unnoticed."
The broker, who is also a board member on a local charity and has been a head coach for his community's youth hockey league for the past four seasons, has plenty to keep him busy outside the office, but it's the hardening market and Alberta's economy that keeps him alert while he's working with clients.
Read more: One-two punch of Alberta's auto insurance market lays out insureds
"For an economy that did not need another variable to upset the bottom line, we have had to have some difficult conversations with clients," said Gross, adding that it's important to be transparent in these discussions, since that's what leads to proactive strategies that fulfil brokers' purpose – to help clients become better organizations long-term. Being part of a national brand helps during these difficult times.
"Our ability to leverage Navacord's national strength with carriers was definitely an advantage to help ensure successful outcomes. This approach has cemented our partnerships with our clients and earned us opportunities with new ones. If I've learned anything over the years, there will always be challenges in business, and your ability to navigate around them is where your true value lies."