Allstate reveals Canada's safest city for driving | Insurance Business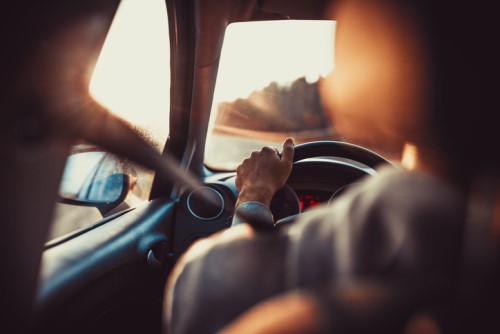 Allstate Canada is kicking off a safe driving campaign in 2019 – with the help of consumers – following the release of its latest annual collision report.
The insurer has just launched a campaign called "Allstate Takes Action". As part of the campaign, the public is invited to submit suggestions on what could be changed or enhanced to improve driving safety in their respective communities. Allstate Canada will then select one idea (or more) and help implement it in 2019.
The unveiling of Allstate's new campaign follows the release of its 2018 Safe Driving Study, which ranks the safest cities for driving. The study also identifies notable emerging trends observed on the road, and how they affect driving safety. This year's report marks 10 years since it was first conceived.
Based on the report's 10 years of collision data, the safest city for driving is Hanmer, Ontario, with an average collision frequency rate of 3.8%. Allstate Canada will hand out winter driving essentials to Hanmer locals to celebrate this accomplishment, a release said.
At the other end of the spectrum, the city with the worst average collision frequency over the past decade is North York, Ontario, with 7.1%.
"Sharing this data over the years gives us the opportunity to ignite conversation about the importance of safe driving," commented Allstate Canada vice-president of product operations David MacInnis, PhD.
"We want to continue protecting drivers on the road, by helping prevent collisions through the promotion of best practices and safety in communities across the country. Our new contest, Allstate Take Action, allows us to hear directly from Canadians about the kinds of things that would help make their communities safer."
Other findings of the study include:
Based on statistics, Friday has been the worst day for driving across the country over the past decade; the day continuously posts the highest number of collisions over other days of the week.
The most frequently reported collisions over the past 10 years are vehicles being rear-ended, followed by crashes involving turning and intersections, then parked vehicle fender-benders.
The worst months to drive during the year are from December to February – when the highest frequency of collisions was reported.
Sunday is the safest day to drive, based on statistics.
The days leading up to Christmas have historically been the worst days to drive – particularly December 23, when the highest frequency of collisions is reported.
Ironically, Christmas Day is the safest day on the road, with the least number of collisions reported.
The most severe auto-related incidents over the past 10 years involve head-on collisions, as well as those involving pedestrians and/or cyclists.
Related stories:
Aon recognizes this year's best employers in Canada
Allstate: Nine out of 10 Quebec drivers may be "too distracted to drive"