APOLLO, Berkley Canada create "specialty" insurance offering for St. Nick | Insurance Business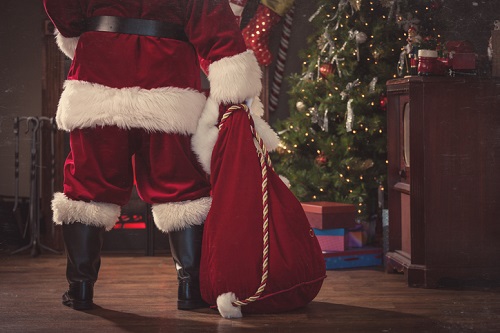 With Santa set to make his rounds delivering presents to children worldwide, APOLLO and Berkley Canada have partnered to provide good old St. Nick with a specialty coverage that's available online through the APOLLO Exchange.
The new offering builds upon the "success" of APOLLO's previous "unique" offering – alien abduction coverage.
Read more: APOLLO considers adding out-of-this-world alien abduction insurance to marketplace
Via the APOLLO Exchange, Berkley Canada is offering a best-in-class package product to cover all of Santa's risk bases:
Pet insurance – No restrictions on reindeer or nose colour
Climate coverage – Melting snowmen can be expensive
Product recall – Santa's team of elves work hard to make great quality toys, but even they can make mistakes, leaving Santa holding the bag
Short term travel insurance – Claus rarely leaves his North Pole home, but when he does, he travels to every corner of the world
Cyber insurance – It's 2020, everyone needs cyber. Especially Santa, who stores the letters, names, and addresses of all the good little girls and boys on his computer.
"What we really like about this risk is the loss ratio, the fact that Saint Nick has never had an accident or incident in his hundred plus years of being in business is very commendable," commented Berkley Canada senior vice-president of specialty insurance Ashley Beales. "This significantly changes our position on his business model and choices in transportation."
Berkley Canada's underwriters were concerned, however, that Santa's modus operandi – breaking into approximately two billion homes in a single night – constitutes a possible crime risk. In the end, they decided that this was not a "significant" moral hazard.