As Senate approves Cannabis Act, brokers need to ramp up their education on the sector | Insurance Business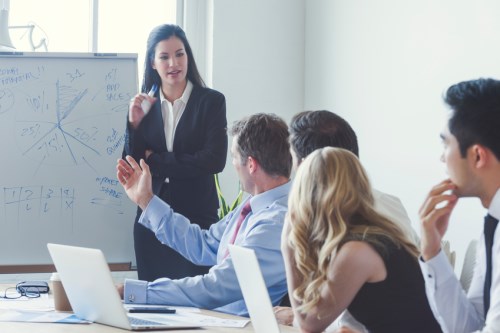 It's been a long time coming, but the Senate finally approved a bill to legalize recreational marijuana use on June 07. With us now one step closer to marijuana being available in stores across Canada – the bill was passed with amendments, so it will have to go back to the House of Commons for approval – insurance professionals with an eye on entering the emerging markets of both recreational and medical marijuana need to arm themselves with the right vocabulary.
"In order to interact with their clients, they'll need to have an understanding of some of the fundamental terminology inherent to both industries," said Scott Campbell, a clinical pharmacist at Cubic Health who will also be leading an Insurance Business webinar about the cannabis sector on June 28. "At the very core of it, there's a lot of questions around the active ingredient of medical or recreational cannabis, so that being THC, which is tetrahydrocannabinol, or CBD and the functions they serve in terms of both medical and recreational uses."
The different routes of administration, whether that be inhalation, vaporization, or oral ingestion, and safety concerns found in the recreational and medical markets are other topics that insurance professionals are seeking guidance on, which Campbell will be addressing in the upcoming webinar.
"One of the biggest safety elements is the concerns in the workplace, where there are a lot of organizations out there that insurance brokers may be intersecting who do not have the most updated policies and procedures with regards to workplace impairment and that's an area that's going to require a lot of education moving forward," he said. "The biggest concern is that there's no way to actively detect impairment from cannabis, so there's not the equivalent of a blood alcohol test that can be easily used to determine if someone is actively impaired at the moment."
For now, cognitive testing will be one of the methods officials may have to rely on to determine impairment.
Meanwhile, driving under the influence of pot is another growing area of concern, especially as the Traffic Injury Research Foundation (TIRF) found in 2017 that the percentage of cannabis use among fatally-injured drivers in Canada increased between 2000 and 2014.
It's worthwhile for brokers to add educational sessions on the cannabis market to their calendars as legalisation looms, says Campbell, as a way to guide them into the space and help them help their clients.
"It's an extremely dynamic space," he explained, adding that regulations are changing from week to week, and they're not likely to be set in stone for a while. "I do think that over the coming months, there's going to be a ton of changes once recreational legalization does hit the pavement."
Scott Campbell will be leading a webinar on establishing vocabulary for the evolving cannabis market on June 28. For more details and to register, click here.
Related stories:
"Cannabis legalization is the biggest policy shift we're going to see in our lifetime"
Judge rules insurer is not liable for cannabis resin lab explosion