Aviva Canada's fraud investigations lead to penalties for chiropractor | Insurance Business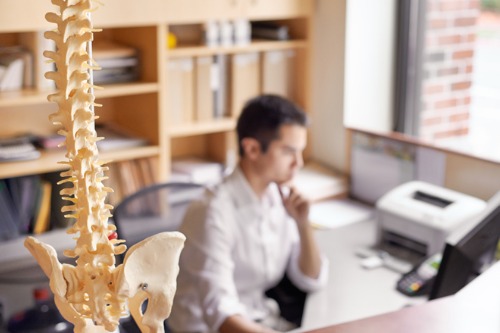 Following Aviva Canada's investigation into fraud at a Toronto-based law firm and healthcare clinic in 2016, a chiropractor has been stripped of his license for his part in the scheme.
A release from Aviva said that the College of Chiropractors of Ontario (CCO) has revoked the license of Dr. Edward Hayes. Hayes has also been ordered to pay a $15,000 penalty, on top of the other sanctions levied against him following the investigation.
In March 2016, an Aviva Canada customer revealed that they were being coerced into lying to receive benefits for auto injuries. The insurer subsequently launched an investigation into the matter, which ultimately led to a video sting operation that caught the perpetrators – Hayes included – in an elaborate fraud scheme.
Hayes, along with a clinic employee, colluded with a law firm to defraud Aviva of auto insurance payouts.
Aviva's investigation additionally found that Hayes received his license despite being convicted of a similar fraud against Blue Cross in Michigan in the 1980s and 90s. For his crime during that period, Hayes spent 12 months behind bars, paid Blue Cross a fine of $140,000, and voluntarily relinquished his license; he later moved to Ontario.
"A healthcare professional with a criminal past should not be permitted to treat injured accident victims in Ontario," said Aviva Canada vice president of fraud management Gordon Rasbach. "Professional bodies like the CCO must understand the impact their members who have acted fraudulently can have on insurance consumers who, in the end, wind up paying for their greed."
Related stories:
Aviva CEO Mark Wilson in shock exit
Aviva Canada donates funds to help tornado and wildfire victims