Broker opportunity awaits with condo insurance | Insurance Business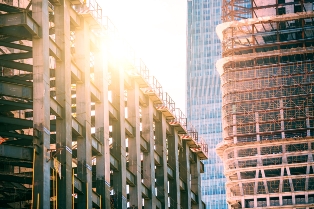 The condo market is booming in cities across Canada. Developers have realised the sky's the limit when it comes to this thriving trend with condos offering considerable bang for their buck.
But there is a problem among condo owners - many of them completely misunderstand their insurance needs. There is a widespread misconception that the condo corporation master policy covers all of the building's contents – but that is not the case.
"Many clients are completely unaware of what insurance they need for their condo. The common misconception is that condo corporation insurance covers individual inhabitants' contents, but this is not true," said Ann Marie Coombe, VIP Client Account Manager CIP, Dan Lawrie Insurance Brokers. "When people buy a condo unit, they receive a package from the condo corporation which will contain a set of bylaws for the particular unit. The bylaw will state what a standard condo unit is and what the insurance requirement is."
A condo corporation master policy is designed to protect damage to the building and its common areas. The master policy will dictate how much of the structure and interior of the individual unit is covered. Everything else needs to be insured by the unit owner.
There can sometimes be challenging and tricky determinations that the unit owner needs to be aware of. For example, sometimes a condo corporation master policy will insure up to the first layer of paint in an individual unit, which means the owner is left to insure all of the inside furnishings.
Different corporations and condo-types insure different things. It is up to the unit owner to pick apart the contract with a lawyer to determine exactly what needs to be covered.
"As a broker, it's important for us to make sure the client is properly advised by their lawyer and that they fully understand their condo contract and what coverage they need," commented Coombe. "I will speak with my clients and tell them to go back to their lawyers and get the information they need to determine their insurance requirements, because a lot of them don't have a clue."
There are other key issues condo-owners need to be aware of too. For example, some contracts will say the unit-owner is responsible for the application of the corporation's deductible, in the instance of a claim. It is advised that condo-owners always have protection against the application of the condo-deductible.
"Another cause of concern when placing condo coverage is the loss assessment requirement," Coombe added. "If somebody gets hurt in the condo complex and the condo corporation is sued, the corporation can assess the individual unit owners as part of the claim if it doesn't have enough liability insurance coverage. It can assign portions of a claim upon the condo owners.
"It's another exposure you have as a unit owner. Condo policies always include package extensions such as contents, liability insurance, additional living expenses and loss assessment coverage. Brokers need to make sure clients have everything covered."
Having adequate liability coverage is one of the most important parts of a condo insurance policy because of the nature of condo-living, according to Coombe. Water and fire are the two most common causes of claims.
"Liability coverage is very important for condo owners because of the nature of adjacent units and close-living," Coombe said. "If you have damage in your unit and it causes problems in an adjacent unit, not only will you have to fix damages to your property, but you're also going to have to reimburse your neighbour for the damage to their unit."
Related stories:
Independent insurance broker network appoints managing director
Ontario insurance broker awarded citizen of the year