Brokers need to "think long and hard" about their insurer partners amid hard market | Insurance Business Canada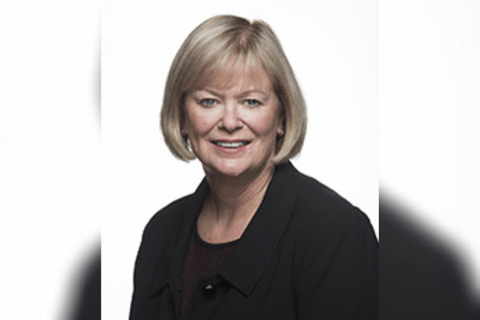 Over the past two years, Wawanesa Mutual Insurance Company has made several moves to underscore its commitment to brokers, by improving its services – such as the announcement last October that it was partnering with Capgemini to implement Guidewire InsuranceSuite and BluePass – and putting its trust in the broker channel, seen in its full transition to the broker distribution model in Quebec back in 2018, among many other steps the mutual insurer has taken in this same vein.
As the company looks to grow profitably in Canada, the topic of what role it will play in helping to stabilize the insurance market, and assist brokers and insureds during the current health and economic crisis came up during CEO panel at the Insurance Brokers Association of Ontario's (IBAO) virtual convention.
"I think the mutual structure is the best opportunity for brokers, especially one that says, 'we're going to continue with our structure for a long period of time' because much to the chagrin of others, we can take out the return-to-shareholder piece of the returns that we require," said Carol Jardine (pictured), president of Canadian P&C operations for Wawanesa. She also noted that the organization has been historically running a combined operating ratio of around 106%, meaning that for every dollar that Wawanesa was underwriting, it was spending $1.06.
"If brokers were running that margin on their own business, they would be bankrupt in no time," she continued. "We had a good investment income portfolio, but ... interest rates are now flat … so we've had to focus more and more on getting to be what we call a breakeven insurance company – and as a mutual we can do that."
Alongside interest rates, the insurance environment has generally become more challenging in 2020 because of the coronavirus and the related business interruption class action litigation that has arrived as a result of the government-mandated lockdowns. This type of legal battle can hinder capital investment, which is evident already as reinsurers are now hesitant in supporting insurers to grow their commercial business because of the uncertainty around the litigation, noted Jardine.
Read more: Lloyd's chief expects appeal in massive business interruption case
"As brokers and insurers, we have to come together and be [much] more forthcoming in explaining what insurance does and does not do, and do it as early as possible," she recommended. "We're going to have to be a lot more aggressive as these kinds of events come to fruition."
Jardine pointed to the situation facing hospitality insureds right now, which is not a favoured class because of the lockdowns and the government reporting that people are catching COVID-19 at some of these businesses, which is opening them up to liability. For these and other commercial insureds and their brokers, Jardine has a few more tips. First off, brokers need to "think long and hard" about which insurer partners they're working with and ensure that the ones they choose will be there for them and their clients "through thick and thin."
Read more: Hard market + global pandemic = sucker punch for hospitality industry
The second piece of advice for brokers is to fully embrace that risk management role for the benefit of insureds. After all, said Jardine, "You understand risk transfer, you understand risk management, and you have to help your customers understand what they can do to reduce their insurance costs, and make them a risk that people want to underwrite."
Wawanesa knows first-hand the power that brokers hold, especially since they've helped to drive the mutual's growth in Ontario. In 2018, the insurer wrote about $650 million worth of premium in the province, and today is writing around $950 million.
"To grow $300 million in the last two to three years in premium in Ontario is thanks to the brokers who recognize the opportunity to work with a mutual who's going to be here for them over the long-term," said Jardine. "We've done so by opening up our commercial capacity – and we're up 40% on our commercial risks that we're insuring year over year – … and I hope the brokers recognize that."