Burns & Wilcox Canada aims for "tremendous growth" in 2023 | Insurance Business Canada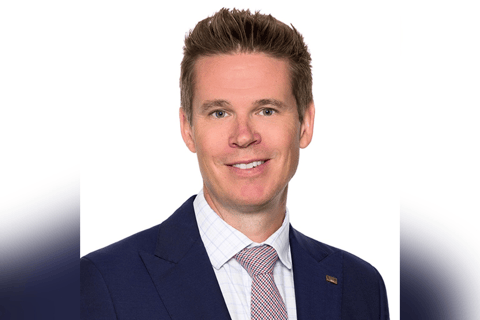 In today's market, MGAs must stay as relevant as possible by maintaining underwriting discipline while ensuring profitability for their partners. For Burns & Wilcox, which has seen continued growth, part of its strategy will be looking to balance rate increases, a senior leader has said.
"There are certain classes of business excluded, but I would say in a general sense, there's more of a plateauing effect right now, where we're past the 10%-20% rate increases we've seen in the past few years," said Tyson Peel (pictured), vice president and director of property and casualty (P&C) at Burns & Wilcox Canada.
MGAs' distinct place in the market makes them well positioned to buck challenges facing the insurance industry this year, according to Peel.
"We're not afraid to jump into something that's a bit more difficult, we're not afraid to innovate," Peel said.
"We can move very quickly to develop a product and be able to sell it right off the bat, where some carriers might be a little slower reacting, and can't push the product out as fast or they're afraid of upsetting their model.
"That's why I think MGAs have really shined, because of our ability to adapt quickly and get the right product in front of the right people."
How did 2022 shape Burns & Wilcox Canada?
Burns & Wilcox Canada, which won MGA of the Year at the 2022 Insurance Business Canada Awards, had a "record-breaking" year in 2022.
"We've been hitting about 20% growth across the board every year for the last five years, and our P&C teams are really leading the charge," Peel told Insurance Business at the IBAO Convention last October.
The MGA, which has offices in Toronto, Ottawa, Montreal, St. John's, Halifax, Vancouver, and Quebec, is focused on hiring key people in certain regions to grow its business. In the past year, natural catastrophes such as flooding and wildfires, coupled with inflation and supply chain disruptions, took the heaviest toll on its clients.
"The biggest noticeable item for our clients would be the hurricane [Fiona], which caused about $800 million in total insured losses," Peel said.

"Our portion of losses is relatively small, but it's still a big event for us and our clients."
Burns & Wilcox is looking to balance the impacts of continuing inflation with further rate increases this year.
"We're trying to balance the need for rate increases," said Peel.
"Having [inflationary increases in costs] with a rate increase is trying for our clients – we're trying to balance that was much as we can with the pressure we're getting from the markets."
Peel had this advice for brokers approaching their clients when it comes to rate increases:
"I would say the biggest thing they should do is communicate with their market and explain the pressures that they have.
"That's what I've charged our renewal underwriters to do: leave the door open to communication, to talk about what's happening instead of pushing that 5% or 10% rate increase.
"Maybe we can meet in the middle, at two-and-a-half, where the broker feels that they can still sell that to the client."
How do broker consolidations impact MGAs?
Broker consolidation isn't expected to slow down this year. Changes to the insurance distribution channel does have an impact on MGAs. For Peel, maintaining strong partnerships will be key to driving business in 2023.
"It's all about being partnered with the right people. Even we have the right product, at the end of the day, brokers will deal with us if they enjoy our service and what we provide to the client," Peel said. "For us, it's keeping up our service commitments to our retail brokers, having the right relationships, and then having the right products to back what we want to do."
"So, the brokers' names may change, or our competitors might be bought; as long as we can stand on our own two legs, then I don't foresee any troubles."
How is Burns & Wilcox Canada tackling the insurance talent crisis?
The shortage of insurance talent continues to weigh on brokers, MGAs and carriers alike. Burns & Wilcox Canada hired 35 people in 2022 and is still actively recruiting, seeing its biggest hiring successes from employee referrals.
"We've worked very hard on our internal culture for the past three or four years," said Peel.
"The goal is for [our talent] to stay and be happy and productive, and to refer their friends or prior colleagues that would be a good fit for us."
The VP said that roles in certain classes of business are harder to fill, because of the high expertise required. But the MGA isn't afraid to train promising individuals from the bottom up.
"We can get that university student and show them the ropes of insurance, and mould them the way we want them to be as an underwriter," he said.
What are the major challenges for MGAs this year? Share your thoughts below.