"Canadians should not be paying as much as they do for insurance" | Insurance Business Canada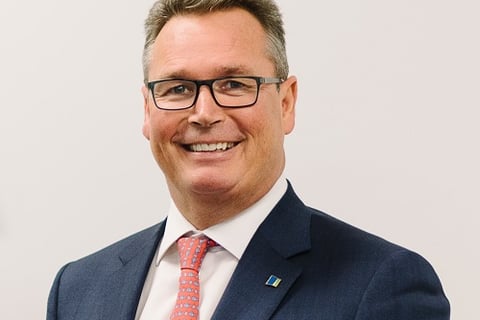 Aviva's Canadian operations were far from the golden child when the company's full-year financial results came out on March 07. While the group's operating profits rose to £3,116 million (around CA$5.51 billion) from the previous year, they remained the same year-to-year in Canada at £46 million (around CA$81.4 million) – leaving Canada the odd man out as one of only two major markets that didn't deliver strong growth. At the same time, normalized COR for the group increased to 98.8% from 97.8%, with Aviva Canada experiencing a rise from 100.7% to 103.4%, thanks to a year of adverse claims.
The year was a continuation of what Aviva Canada saw in the second half of 2017, with the high costs of collision damage, bodily injury, and accident benefits in auto weighing heavily on the balance sheet. Another year of catastrophes didn't help the situation either with catastrophe losses in 2018 coming in at $134 million, about $35 million higher than Aviva's long-term average, albeit similar to what Aviva Canada saw in 2017.
"While we've been pursuing rate in the regulated motor market in particular, the pace at which that rate has actually been achieved is slow given the nature of how regulation works here," said Colm Holmes (pictured), Aviva Canada's CEO, adding that the impacts of the actions undertaken by the company, when it comes to increases in premium rates and adjustments to underwriting appetite, will likely have a bearing on results later in 2019 and into 2020.
"The good news and the reason why we're positive looking forward is that what we're seeing with the Ontario government and the regulator in Ontario is that the need for reform is something that everybody accepts as necessary and something that we're very passionate about at Aviva, which is that we need to drive down the costs of insurance for our customers and ensure that we have a sustainable insurance model that encourages innovation, that encourages digitization of our business, and encourages competition within the market," said Holmes, though the company is more concerned when it looks at the auto insurance market in Alberta, where rates climbed significantly in 2018 – a model that Holmes called "simply unsustainable."
Aviva Canada is, meanwhile, putting in the work to control costs, besides looking at rate and underwriting.
"We redoubled our efforts in regards to fraud detection to ensure there was no leakage in the system," explained Holmes. "We also in [certain] product areas cancelled some of our non-performing businesses and some of our non-performing relationships, and redoubled our efforts with our strong broker relationships. Aviva has very strong relationships with the broker community in Canada. We're very proud of the fact that we support a lot of independent brokers, and it's those partnerships that will lead to the success of Aviva."
Aviva Canada is channel-agnostic, added Holmes, and doesn't dictate to customers how they should choose to purchase their insurance, though the company does want to focus on bringing further innovation into the insurance-buying process.
"Our priority is to digitize that broker channel to ensure that we can deliver our services cheaply, and as efficiently as we can. We also recognize Aviva is leading the market globally in terms of digitization of our products, product innovation, and ensuring that, for areas like claims services, the customer is in control of the journey, not the insurer," said the CEO. In Canada, however, that aim is made more difficult because of the nature of regulation and how rate is applied, which means insurers don't have the flexibility to innovate products.
The solution is to form a market whereby competition and innovation are the norm, and Canadian consumers get the best-available products, according to Holmes.
For the remainder of 2019, Aviva Canada will continue to focus on improved profitability, while diversifying its products, geographies, and channels. Holmes' number one priority however will be to work with governments and regulators to bring about necessary reforms.
Read more: "We have a long way to go in Canada" when it comes to insurance
"The solution is not to make sure that rate increases at the same level as inflation, but it's rather to ensure that we can manage an insurance business that still provides an affordable product to our customers and that's what I'm going to spend a lot of my time working on," said Holmes. "We at Aviva are determined to drive that innovation into Canada that we've seen elsewhere in the world, and there's no reason why it shouldn't be here. Canadians should not be paying as much as they do for insurance."