IBC president: "We have a long way to go in Canada" when it comes to insurance | Insurance Business Canada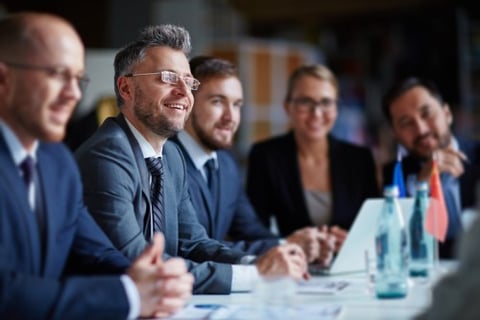 The president of the Insurance Bureau of Canada (IBC) shared his thoughts about the state of Canada's insurance industry during the bureau's recent luncheon event.
IBC president and CEO Don Forgeron gave the opening remarks for the event, starting with a sobering description of the current state of insurance in Canada.
"Comparing the first nine months of 2018 results to the same period in 2017, we saw deteriorating conditions in the P&C market," Forgeron said. "Combined loss ratio increased – from just over 99% in 2017 to 102%."
He also added that the industry's ROI was lower, and that ROE dropped substantially for the period.
Forgeron underlined that natural catastrophes were largely responsible for the underwriting loss, and that the industry is looking at nearly $2 billion in insured catastrophic losses, which is almost double the amount of 2017.
To address this, Forgeron said that the IBC has been advocating for a whole-of-society approach when it comes to tackling the risk of natural disasters; it is not just a government problem, and everyone has a role to play, he remarked.
Another priority issue that IBC has had its eyes on is auto insurance reform. The bureau has kept close attention to each province and territory by reviewing their auto insurance systems, and providing insight whenever necessary.
British Columbia
For BC, IBC found that introducing more competition in the auto insurance market could help alleviate rising premiums.
"We've done public opinion research that shows overwhelming support among British Columbians for ending the provincial monopoly and allowing new entrants into the marketplace," Forgeron noted.
Alberta
Alberta's auto insurance situation is a lot more complicated, however.
"In the first nine months of the year, 99% of private passenger vehicle insurers in Alberta had a combined loss ratio of 100% or more. Some are operating with ratios as high as 129%," IBC's president elaborated.
Forgeron warns that Alberta is "headed for a cliff" if conditions remain as they are, and everyone – the government, the industry, and the consumers – will lose. He adds that the IBC will continue to uncover cost pressures and identify potential reform scenarios for the province.
Ontario
IBC has been meeting with representatives of Ontario's new government, Forgeron mentioned. He notes that the new government's desire to cut red tape could lead to a modernized regulatory system for the province, and that officials have already made a good first step in announcing a public consultation on the province's auto insurance.
Newfoundland and Labrador
Newfoundland and Labrador's Public Utilities Board issued a recent report that outlined how the region's auto insurance rates have skyrocketed in recent years. Part of the problem is that in spite of the high premiums in the province, they cannot cover the costs insurers are recurring.
Citing this critical report, the IBC has recommended imposing a $5,000 cap on minor injury claims, Forgeron explained.
New Brunswick
The IBC is working to get to know the government of New Brunswick better, Forgeron said. Claims pressure is rising in the area, and the bureau hopes it can engage with the government regarding the issue.
Prince Edward Island
Although PEI's market is stable, Forgeron believes the IBC must "remain vigilant" in case something happens. He, however, notes that while the jurisdiction is slowly warming up to technology such as autonomous vehicles, there has been a rise in the number of horses and buggies on PEI roads thanks to three burgeoning Mennonite communities.
Nova Scotia
In Nova Scotia, IBC has identified two major auto insurance problems: rate regulation and the steadily rising costs of injury tort claims. IBC has recommended a closed claims study to better pinpoint where the cost pressures are coming from, Forgeron said.
In closing his speech, Forgeron noted that insurance regulations have failed to change in the last couple of decades despite advancements in technology – and consumers want insurers to innovate to keep up with the changes.
"And regulation should be flexible enough to allow it," he said. "Maybe even to encourage it. Because innovation is an essential part of a truly competitive environment - and a prosperous society."
Forgeron challenged both insurers and regulators to give more consideration for clients and to keep up with new insurance models being developed in other parts of the world; he cited advancements such as pay-as-you-drive insurance in the US that Canadians are only just beginning to understand.
"Stale regulation supports the status quo. It acts as a disincentive to progress and better ways of doing business and serving customers," he said.
"As an industry, we need to put ourselves in our clients' corner –and emphasize that we are acting on their behalf, in their interests. Because, to be candid, we have a long way to go in Canada."