Insurers edge forward in race to reduce carbon emissions | Insurance Business Canada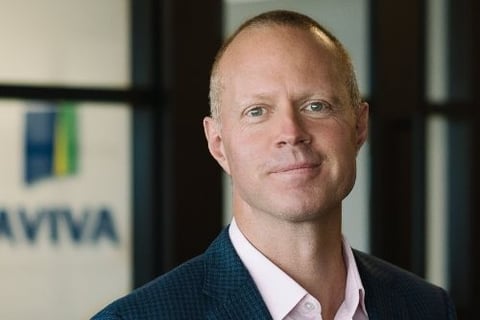 With climate change now making a clear impact on our day-to-day lives, insurers around the world are taking stronger stances on environmental, social and governance (ESG) issues, with many introducing carbon reduction plans to mitigate their business's impact on the environment.
Property & casualty insurance giant Aviva is one of the latest to take the pledge, joining the likes of Marsh McLennan, Allianz, Lloyd's of London and many others. On March 01, 2021, the UK-based insurer, which has a large operation in Canada, set out its plan to become a carbon net-zero company by 2040. This ambitious target, which takes a decade off many organizations' 2050 goals, covers not only the emissions Aviva produces as a business, but also those contributed by its suppliers and, as far as possible, by the investments of its shareholders and customers.
"We do not underestimate the scale of the challenge ahead," said Aviva Group CEO Amanda Blanc. "Many pieces of the puzzle are still missing: the data is imperfect. Methodologies are incomplete. There is no consistent global set of standards. But the urgency of the climate crisis means we can no longer wait for everything to be neatly laid out before we act. We may not know every step, but the direction is clear, and we will do everything in our power to reach our goal."
Aviva Canada CEO, Jason Storah (pictured), said the first priority for the Canada business is to "focus on its own carbon footprint" by reducing emissions from its offices and transitioning to 100% renewable electricity sources. Moving forward, all of Aviva Canada's new company car leases will be delivered through plug-in hybrid or electric vehicles.
Read next: Marsh & McLennan Companies looking to be carbon-neutral this year
The next step, according to Storah, is for Aviva Canada to engage with a wider stakeholder group as the firm takes on a "leadership position" in climate action. He told Insurance Business: "We know this is demanding; we've taken the most demanding and ambitious target of any major insurer. Globally, many insurers have made targets for 2050, and we've taken a decade off that to begin with.
"We're very conscious that Aviva is not going to be able to change the world on our own, but we certainly want to take a leadership position. The key thing for us is now engaging with a wider stakeholder group and working with our partners so that we can perhaps help them [towards achieving a common goal]."
Just two weeks after Aviva's carbon pledge, global reinsurer Swiss Re – also a Canadian champion of climate change resilience – announced new measures to support its transition to a carbon net-zero company by 2050. These measures include an ambitious carbon reduction target for its investment portfolio of 35% by 2025, as well as fully phasing out of thermal coal for treaty re/insurance across its property, engineering, casualty, credit & surety and marine cargo lines of business in OECD countries by 2030 and in the rest of the world by 2040.
In addition to that, Swiss Re has become the first multinational company to introduce a triple-digit real internal carbon levy on direct and indirect operational emissions. The Carbon Steering Levy, which the firm says provides "a strong incentive to further reduce its operational emissions," has been set as US$100 per ton CO2 as of 2021 and will gradually increase to US$200 per ton by 2030.
"Climate change remains the biggest challenge we face as a society," commented Swiss Re's Group CEO Christian Mumenthaler, "The stakes are high and require immediate attention. Signing up to net-zero emissions by 2050 and setting concrete climate targets are important first steps. What needs to follow now is action. We are moving ahead in all areas of our business to accelerate the transition towards net zero."
Read next: Allianz outlines climate aim for investments
Achieving these climate goals requires "trust in science," according to Storah. He said that while the COVID-19 pandemic has had a profound impact on the world around us, it "pales in comparison" with the potential impacts of climate change.
"Pretending a problem doesn't exist, or pretending it's going to go away on its own, just doesn't help," said the CEO. "It's science that's going to get us through this. It's medical science and vaccinations that are going to make the difference with COVID-19, and it is science and innovation that are going to make the difference with climate change. That's why Aviva is so committed to this, and that's why we're so focused on our 2040 carbon net-zero commitment."