CEO of brokerage wins prestigious award for charity work | Insurance Business Canada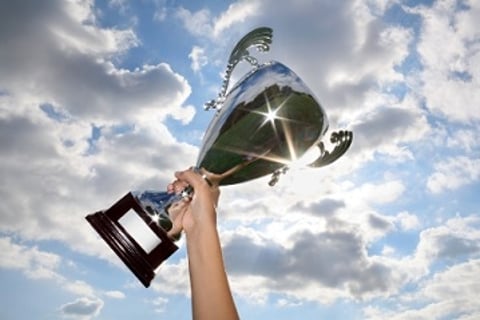 The president and chief executive officer of an insurance brokerage has been honored with a prestigious award in recognition of his charity work.
Trent Young, head of Rhodes & Williams Insurance Brokers, was awarded a Hal Rogers Fellow award from the Kin Club of Orléans & District, part of the Kin Canada Foundation.
The award is the highest conferred by the Kin Canada Foundation, given to those who have made a significant contribution to the community or the country. Previous recipients of the award include entertainer Celine Dion, football legend Michael "Pinball" Clemons, and renowned hockey player Wayne Gretzky.
Young, whose brokerage has offices in Ottawa and Toronto, was recognised for the significant contribution he has made to an annual charity golf tournament which raises money for the battle against cystic fibrosis.
The Marsha Morton Memorial Golf Tournament, which has been running for 11 years, was set up in memory of Marsha Morton, who died at the age of 12 from cystic fibrosis – the most common fatal genetic disease that affects Canadian children and young adults, for which there is currently no cure.
The Kin Foundation described Young as a 'major contributor to the success of the tournament throughout its history'.
Young uses his business connections to secure most of the sponsors for the tournament each year, which has raised an average of $16,500 in the last three years, and provides volunteers from his business to help out at the tournament.
Young's brokerage also backed a successful bid for the
Aviva
Community Fund by Kaiden's Care Kits (now CFC Resource Kits) in 2012, a collection of tools and information for new parents of babies diagnosed with cystic fibrosis.
The Kin Foundation said that Young, who has a long history with the organization having joined as a charter member of the Kinsmen Club of Orléans & District in 1979, has a "drive to support the community."
Young was given the award at this year's Marsha Morton tournament, which raised $18,018.
Related stories:
Ontario-based insurance brokerage steps up its charity efforts
Insurance worker Ivonne Diaz earns NAPW recognition