CEO talks female representation at senior levels | Insurance Business Canada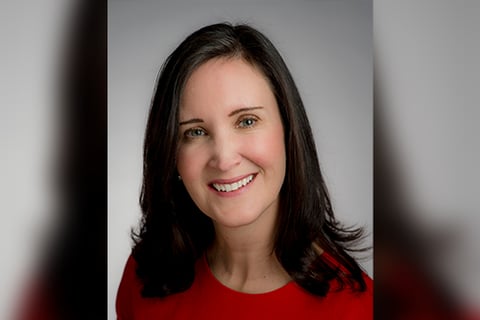 What does it mean to truly embed diversity and inclusion (D&I) practices into the business model and strategy of an organization? CEO and president of Travelers Canada, Heather Masterson (pictured) has long celebrated inclusivity as a business imperative and noted how hard Travelers has worked to entrench D&I practices across the organization.
"I am proud of the fact that today, women make up half of our senior leadership team and 63% of the people managers across Travelers Canada. This sets us apart from our competition in the Canadian market," she said. "It's common to see a diversity of professionals in entry-level positions. However, as professionals advance into manager and director roles, it begins to homogenise. We need a call to action at the most senior ranks to think more broadly, to be more flexible, to invite different styles and approaches into leadership positions, and to support them once they are there."
All too often the pressure to conform is real, Masterson noted. Authentic diversity allows professionals to be their best self. To achieve a progressive environment, D&I must be inextricably linked to the organization's business model.
She highlighted that the industry does not have a problem with attracting women to the sector, and that there are more women in insurance in Canada than men (62% versus 32%). Where there is a gap, she said, is at leadership level where women are under underrepresented, and where these numbers diminish with each step up the career ladder.
"Women comprise more than two-thirds of support staff in the average financial services organization, but only 37% of managers and 26% of senior managers," she explained. "Female representation falls as their career levels rise.
"Change is happening, but not fast enough. A great way to accelerate this change is through networks - both formal and informal - mentorship programmes and sponsorship opportunities. This will help create awareness and build connections between members of underrepresented groups and senior leaders that may not have otherwise been possible."
From doing odd jobs in her family's business to undertaking a variety of roles at organizations including Continental Canada, AIG, Hub International and Totten Insurance Group before joining Travelers, Masterson has enjoyed incredible career variety and knows what it means to build a career in insurance from the ground up. Her role as president and CEO at Travelers Canada has been her most rewarding to date, she said, as it has allowed her to work with many great professionals and to lead and guide this company through a very powerful and impactful transformational journey.
There is a great deal to recommend about working in the insurance industry, Masterson noted, highlighting that the work done within the industry is not only intellectually stimulating, but also very rewarding. With every insurance policy sold, a promise is made to the customer that Travelers will be there for them in their time of need. It is the responsibility of insurance to help people when things go wrong and knowing the part you can play in making someone's life whole again is a very powerful reward, she said, and makes the work she does very meaningful.
"People underestimate how interesting and rewarding a career in the insurance industry can be," she said. "Whether you're interested in risk management, finance, technology, human resources, law, engineering, marketing or sales, there is a place in this industry for you – and the opportunities to develop and progress your career are unlimited. And as a real portion of employees in the insurance industry prepare to retire over the next five years, there will be even more opportunities for professional development and advancement."
To encourage more women to advance through the sector, Masterson believes it is essential to understand what barriers are preventing them from this career progression, and from having longevity in senior positions.
"We then need to create a clear path forward and create sustainable opportunities for our female colleagues to succeed," she said. "Training and development, sponsorship and mentorship and engaging men as allies are all important components. And ultimately, so is holding ourselves and our leaders accountable for achieving this business imperative.
"Women are well educated, talented, and just as hardworking as their male counterparts… They face multiple obstacles when it comes to advancement. Women meet more resistance, and more isolation as they move up the ranks – and get stuck in middle-management. The lack of inclusivity in workplace environments and the general cultural climate of discouragement work together to form a glass ceiling that discourages women from pursuing leadership positions."