Constable allegedly involved in insurance scam | Insurance Business Canada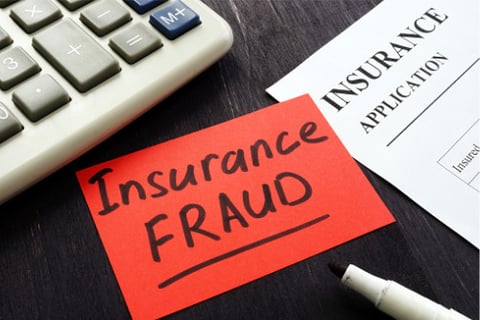 A policer officer in Toronto with alleged ties to criminal organizations in the towing industry also used his rental company in an insurance scam involving a fellow officer, according to a report by CBC News.
The officer, Constable Ronald Joseph, who is already facing a series of charges, including fraud and breach of trust, resulting from a police investigation into the city's tow truck industry last June, was named in disciplinary proceedings against another officer.
According to disciplinary tribunal records obtained by CBC News, Constable Brian Smith filed a false insurance claim amounting to more than $9,000 to cover for damages sustained by a Mercedes he rented from Joseph's company in January 2019. However, no collision occurred, and Smith allegedly only the filed claim because Joseph asked him to.
A police investigation of the towing industry last year revealed an elaborate scheme where criminal organizations used encrypted police radios to learn about collisions before their competitors. Joseph allegedly provided one of the radios to the groups and owned two trucks used by members of the organizations.
Smith gave a statement to the police in September and later pleaded guilty to one count of misconduct. A second disciplinary charge was withdrawn based on the records.
As a penalty, he was demoted to fourth-class constable for six months and will have to serve as a third- and second-class for consecutive 12-month periods. The rank reduction also results in a significant pay cut. He can be promoted back to first-class constable depending on his workplace evaluations.
Smith avoided criminal charges because his actions "did not meet the criminal charge threshold based on the evidence available to us at the time," a spokesperson told CBC News.
The spokesperson also said that Joseph had not been criminally charged in connection with any of the events described during Smith's disciplinary hearing but remained suspended with pay in connection with the towing industry investigation.