Coronavirus crisis gives insurance brokers chance to shine | Insurance Business Canada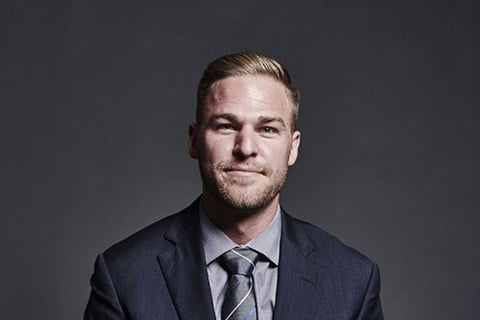 As the world lies gripped in the unrelenting claws of the novel coronavirus COVID-19, there's an opportunity for insurance brokers to act as calming beacons of information, communication and support. Now is the time for brokers to shine.
Businesses across Canada are facing unprecedented challenges. Many have had to close their doors to the public in order to meet government calls for social isolation. Many have had to transform their business models overnight, so that employees can work remotely from home. While the impact of the pandemic will vary between business size and sector, there's one thing that is painstakingly clear: everybody's hurting.
Read next: Leibel Insurance Group responds to coronavirus with emergency measures
"Being calm in a time like this is so important for insurance brokers," said Jeff McCann (pictured), CEO of APOLLO Exchange, an insurtech platform that enables brokers to transact small business insurance online. "It's an opportunity for the insurance brokerage community to demonstrate that bedrock calm and thought leadership. Businesses will have to close their doors. Here's an opportunity to share information and resources about what those businesses can do, how they can help their staff, and how they can help their end-clients as well.
"Brokers can change the dialogue. Let the news outlets talk about coronavirus. Let's talk about our clients' businesses, how their insurance coverage responds to this threat, and how their exposures change as they adapt their businesses overnight to deal with COVID-19. And so, it's about staying calm and focusing on the real insurance problems. Rather than add to the noise, brokers can be a calming influence and provide practical information."
Insurance brokerages across Canada are fielding a lot of coronavirus-related questions. The number one query on the tip of every commercial client's tongue is whether they will get business interruption coverage if they've had to close or dramatically reduce their business. Unfortunately, in most small business cases (which APOLLO primarily deals with), there is no coverage for that closure or that interruption.
Read more: Understanding trip cancellation insurance amid coronavirus chaos
The second key theme businesses are preoccupied with revolves around their sudden transformation. Usually business models take years to change, but like the deadly virus that is spreading so rapidly around the world, the speed in which businesses are having to transform into digital hubs is unprecedented. As more businesses adopt digitally driven remote working, questions arise around new exposures and how any existing insurance coverage will respond to those new exposures. This is where the broker's advice and counsel become more important than ever.
"One product we have on the APOLLO Exchange is for group fitness. That industry is going to have a really tough time because of the coronavirus. It's a risk both to our business and distribution, but also to that industry segment as a whole," McCann told Insurance Business. "Many personal trainers and yoga instructors are transitioning their business digitally. So now they're training via Skype or FaceTime, but their insurance often won't cover digital training or global training. Our product does, so we're communicating that, but now's the time for brokers to talk to clients about going digital and the new risk implications of that. It's an opportunity to be thought leaders and to demonstrate expertise.
"Cyber insurance is another area where there's some opportunity. Now that almost every business in every industry is working remotely, working from home, and adopting a ton of digital tools, they're either taking on a big cyber exposure or they're more aware of it than ever. So, let's up the education around cyber risk. Let's talk about the additional exposures clients might have, and work through whether their current business policy covers any new exposures properly or not."