Understanding trip cancellation insurance amid coronavirus chaos | Insurance Business Canada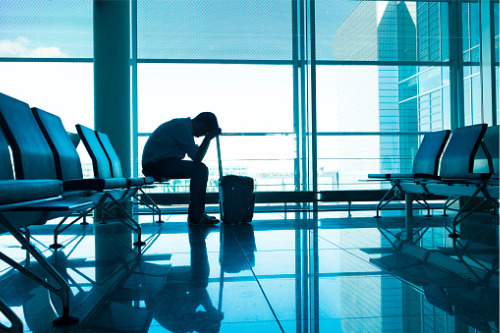 Starting today, Canada will only allow international flights to land at four key airports: Montreal, Toronto, Calgary and Vancouver. The restrictions, which do not apply to trade flights or those from the US, Mexico or the Caribbean, are part of three new measures introduced by Prime Minister Justin Trudeau on Monday (March 16) to try to prevent the spread of COVID-19.
The Prime Minister, who has been self-isolating since his wife Sophie Trudeau tested positive for the coronavirus, announced a number of other travel restrictions on Monday. He said Canada is closing its borders to most non-Canadian citizens or permanent residents, with the exception of diplomats and those with family ties in Canada. He also said airlines will have to refuse boarding for passengers showing symptoms.
Canada is not alone in introducing restrictions to air travel. Trudeau's announcement followed shortly after US President Donald Trump introduced a European travel ban and mandatory medical screenings at airports. The story is no different elsewhere around the world. Turbulence in the travel sector has resulted in a huge drop in air traffic. Air Canada announced on Monday it is halving its flight capacity and introducing other cost-saving measures, like staff layoffs, to offset some of its revenue loss. Rival Canadian airline WestJet also confirmed that layoffs of up to 50% are likely as the aviation industry struggles to stem the tide of cancellations.
Read next: RSA Canada imposes 10-day limitation on medical and travel cancellation insurance
This is a very confusing and worrying time for travellers. Many are cancelling trips in advance or opting to return home from an international trip early so that they beat any potential travel restrictions. Those who neglected to purchase travel insurance will likely find themselves out of pocket if they have to make any last-minute changes. Meanwhile, those who have bought travel insurance are now plaguing insurance call centres to see if the coronavirus pandemic is a covered peril.
Canadian travel insurance firm TuGo told Insurance Business it is an industry standard for travel insurance policies to have trip cancellation clauses in place that indicate any circumstances known to a traveller that might prevent them from travelling as planned, won't be covered. On March 04, 2020, the firm identified COVID-19 as a known circumstance as it relates to trip cancellation and trip interruption coverage.
"That means it is no longer considered sudden and unexpected, as it is a global health issue," a TuGo spokesperson explained. "Because of this, we won't provide any new coverage for this event, effective March 04, 2020. It's important to note that if a traveller did buy trip cancellation and trip interruption insurance before March 04, 2020, their policy wouldn't be affected by this amendment; coverage would still apply, as per the policy's terms and conditions at the time of purchase.
"TuGo's emergency medical insurance is still available to travellers, as long as the destination they're visiting doesn't have an 'avoid non-essential' or 'avoid all' travel advisory in place before they leave. Transparency with travellers is very important to TuGo, so we've done our utmost to ensure travellers are being clearly communicated to, in advance of buying trip cancellation and trip interruption policies, alleviating any coverage surprises at claim time."
Read more: CLHIA issues statement regarding coronavirus pandemic
Manulife, another major travel insurer in Canada, made the same move as TuGo early in March. Effective March 05, 2020, Manulife will no longer reimburse new customers for coronavirus-related trip cancellations. The insurer said there is an exception to the rule for travellers who purchase cancel for any reason (CFAR) coverage for an additional cost.
With COVID-19 now officially recognized by the World Health Organization (WHO) as a pandemic, more insurers are taking the stance that the coronavirus is no longer considered a 'sudden or unexpected sickness or injury' that would typically trigger trip cancellation or trip interruption coverage. They are within their rights to deny claims based on the coronavirus being a known peril.
There are also questions about what happens to travellers if they're denied boarding a flight due to a 'fever' or possible coronavirus symptoms detected at an airport. Jo-Anne Liburd of the Travel Health Insurance Association of Canada commented: "All policies differ, but the general rule is that if you are prevented from going on a trip due to a medical condition, your trip cancellation/interruption travel insurance will provide cover for the non-refundable costs associated with the cancellation.
"Naturally, this would be subject to you not being sick when you purchased the coverage (or within the stability period of the policy) and when you purchased the insurance in relation to the coronavirus outbreak's spread. Insurance purchased right now may not be eligible for a future claim because coronavirus is a known risk."
In all times of crisis, it's critical for insurance carriers and brokers to be transparent with consumers and to keep the chain of communication open. It's vitally important for policyholders to understand their policies and what coverage they have in place.