CSIO welcomes Aviva Canada exec as new board member | Insurance Business Canada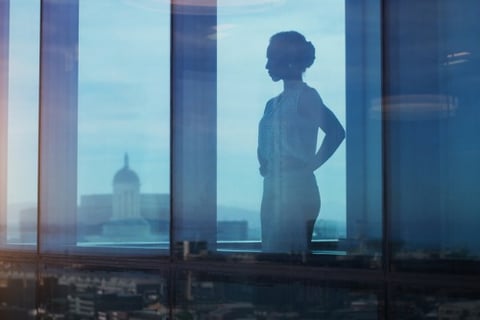 The Centre for Study of Insurance Operations (CSIO) has tapped Zoey Todorovic – chief information officer at Aviva Canada – to serve as a member of the association's board of directors.
Todorovic is a two-decade veteran of the insurance industry, and has held a chief information officer position across multiple organizations for more than 10 years. She has expertise in information technology, digital transformation, security, data governance, contingency planning and business continuity.
"Zoey's vast technical knowledge, leadership acumen and commitment to driving innovation in
the insurance industry is evidenced by her impressive career accomplishments," said CSIO chairman and Wawanesa Mutual Insurance SVP and chief information officer Cam Loeppky. "I have no doubt that her presence on the CSIO Board of Directors will ultimately result in greater success for the P&C broker channel."
"CSIO's Standards and technology greatly enhance the P&C broker channel, largely because of how effectively industry representatives collaborate to develop these solutions," said Todorovic of her appointment. "It's an honour to join the CSIO Board of Directors and work with such a talented group to further improve our industry's technology, and by extension, the insurance customer experience."
In a release, Loeppky also took the opportunity to thank Elaine Basque for her contributions as part of CSIO's board. Basque served on the board from April 2019 to April 2022, and it was during her tenure that CSIO had pushed for key initiatives such as My Proof of Insurance, Commercial Lines Data Standards, and Billing & Claims eDocs notifications.
The other elected members of the board of directors, as chosen during CSIO's annual general meeting on April 28, are:
Cam Loeppky, csio chairman and senior vice president & chief information officer
The Wawanesa Mutual Insurance Company
Sheldon Wasylenko, CSIO vice-chair and general manager – Rayner Agencies Ltd.
Peter Braid, guest member and chief executive officer – Insurance Brokers
Association of Canada
Mathieu Brunet, vice president, insurance operations – MP2B Assurance
Joseph Carnevale, vice president, wholesale broking – Excess Underwriting
Steve Earle, president – Bauld Insurance
Christopher Harness, chief information officer – Northbridge Financial
Aly Kanji, president & chief information officer – InsureLine Brokers Inc.
Tatjana Lalkovic, senior vice president and chief information officer – Definity Financial
Michael Lin, chief information officer – Travelers Canada
Catherine Smola, president & chief information officer – CSIO
Luc Tanguay, deputy senior vice president – commercial lines – Intact Insurance
Zoey Todorovic, chief information officer – Aviva Canada