Five-Star Carrier recognition underscores Sovereign's commitment to brokers | Insurance Business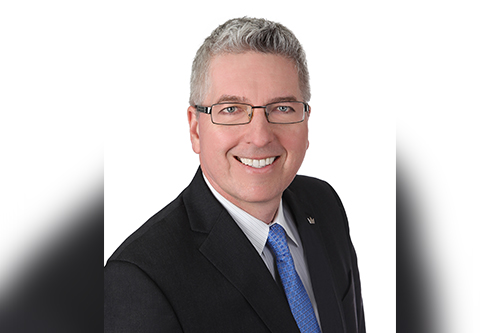 Getting in good with brokers and landing a coveted spot on Insurance Business Canada's Five-Star Carriers list is no easy task. An insurance company has to get high scores from 100s of insurance brokers across a range of criteria, including underwriting expertise, claims service, and competitive rates.
This year, The Sovereign General Insurance Company ("Sovereign®") has held on to its title as an IBC Five-Star Carrier – a recognition that is especially sweet considering it comes straight from brokers.
"The Five-Star Carrier recognition is important because it's the brokers telling us that we're adding value," said Steve Phillips (pictured), chief operating officer at Sovereign. "We strive to build deep, meaningful, and mutually beneficial relationships with our brokers, so to get the positive feedback from this five-star designation is recognition that they see our commitment to them."
Sovereign's commitment to the broker channel is in the company's DNA. After all, the carrier, which is a wholly owned subsidiary of Co-operators General Insurance Company, is passionate about protecting Canadian businesses and the communities they serve, and recognizes that brokers play a critical role in helping companies manage the many risks they face, especially during the pandemic.
This purpose helps to guide the experience that Sovereign creates for its broker partners as they provide crucial services to their customers, explained Phillips, adding, "It's so important in these challenging times to make sure that we're very open and collaborative with brokers."
The carrier prides itself on its transparency and openness as it works with brokers to find preventative and risk transfer solutions for insureds as well as to manage their claims.
"We believe in having a two-way dialogue and trying to see things from different perspectives," said Phillips. "Our clients and broker partners benefit when we're asking the right questions and trying to understand the full picture."
Among its offerings, Sovereign provides risk engineering services, which help its target clientele of complex middle market risks be proactive in preventing losses. The risk engineering team consists of technically minded, experienced individuals who help companies enhance their overall risk management plan and help ensure that their operations are minimizing the chance of experiencing a loss, according to Phillips. After all, he continued, "We're all better off if there are less claims, and if there is a claim, that there's a clear way we can get the company quickly back on their feet."
Sovereign's claims team is also stacked with insurance professionals that boast many years of experience. The team looks closely at each individual claim situation to understand the insured, and work with them to find the right solution.
"The claim event is when all the promises that the broker and the insurance company has made for that client come true," said Phillips. "Our claims folks are very proud of the work they do to make sure that they find the right solution to help the insured, with the goal of letting it focus on what it does best – serving its customers."
In fact, across its departments, Sovereign's strength comes from its people. In an age when the insurance industry is using increasingly more data and analytics to understand complex risks and run their businesses, the diversity and depth of the experience among its team members sets it apart. This experience is similarly evident amongst Sovereign's underwriters, the majority of which have more than 20 years of experience. Experience in underwriting is vital since it means that Sovereign's professionals have worked with many different companies, as well as many different claims.
Importantly, noted Phillips, "The team cares about what they do – they really do want to help Canadian companies play an important role in the economy and society."
Despite all the benefits that Sovereign brings to the table for clients, an important piece of the puzzle in securing the right insurance solutions for Canadian companies is the broker channel.
"The Sovereign team is just one piece of a broader solution," said Phillips. "The brokers play a critically important role of being the ones that work directly with the clients, so it works extremely well when the brokers and the Sovereign team are communicating and collaborating so that we can provide a full solution to the clients."
After all, he added, "With the very real challenges that the whole industry is facing with the pandemic, it's never been more important to make sure that we work well together."
Sovereign® is a registered trademark of The Sovereign General Insurance Company.