It was this five-star broker's destiny to work in the insurance industry | Insurance Business Canada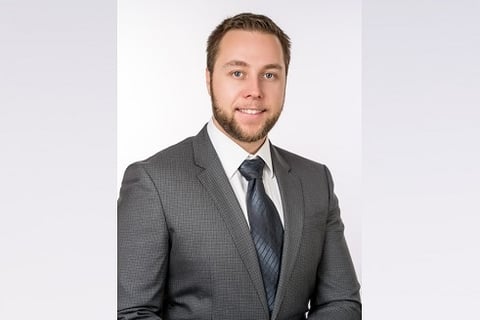 Many insurance professionals, whether they're brokers, underwriters or C-suite executives, fell into this industry by accident, but Filip Ambroziak (pictured) says he was destined to become an insurance broker.
"Going back to my high school days, I remember having a forced sit-down with the guidance counsellor where he was asking students what their plans for their future were and which post-secondary schools they were going to apply for. I told Mr. Jolly, if memory serves me right, that I will become an insurance broker. He said I was the second student ever to mention a career in insurance during his career as a guidance counsellor," said Ambroziak. "I knew then that the industry was lacking young talent and that this would be a fantastic opportunity to make change."
Ambroziak, now a commercial broker at Ambroziak & Rao Insurance Brokers, was also influenced to get into insurance because of the work-life balance that several people he knew who were already in the industry were able to strike, his mom being one of them, along with family friends who worked in insurance and loved their careers.
The bet on insurance has paid off and, today, Ambroziak finds satisfaction in setting goals and hitting them as well as personally helping clients. He was recently nominated for Broker of the Year at the Insurance Business Awards, and was named one of the top three insurance brokers in Mississauga.
"The proudest achievement, however, is a collection of my online Google reviews. I take them extremely seriously as I always do my best to provide excellent customer service to every client. As of right now, I have 22 five-star reviews and am the only broker with a perfect five-star rating," he said, adding that Ambroziak & Rao is a family brokerage and treats its clients like an extension of that family. "We don't sell – we simply advise as we would a friend or family member."
Seeing the state of the auto insurance market in the GTA and its impact on his clients, especially younger couples with good driving records who have to pay $400-plus for insurance because of where they live, is hard for Ambroziak and something he cites as one of the negative developments he's witnessed in the industry as of late.
Read more: Insurers react: Fixing Ontario's auto insurance 'very challenging'
"A bill like that can have a huge impact on a person's life and, sadly, I have seen the effects of that," he said.
On a positive note, technological change and integration is changing the insurance industry for the better.
"Economical's recent Vyne [launch] has been an amazing upgrade for me personally. It is extremely efficient and saves me a lot of time. Instead of inputting data into quoting software and again in the company portals, I am able to integrate all directly from the original quote," said Ambroziak. "Travelers Canada also has a fantastic portal where a lot of the information is verified automatically by the abstracts and MVRs. This prevents the brokers from issuing a policy with a minor mistake.
"I am very excited to see what the companies will create next."