Flood alerts for insurers | Insurance Business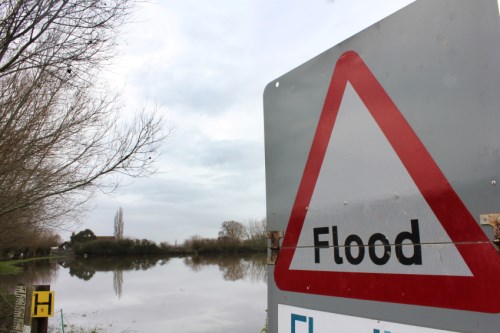 The following article is courtesy of insurr.
Whatever your view on climate change, there is no denying that the number of flooding incidents has increased in Canada over the past several years. But with insurance companies reluctant to include flood damage in their policies, and local governments not necessarily responsible for clean-ups, how do clients protect themselves in the event of such a natural disaster?
When addressing flooding it is important to distinguish between the different types of protection offered as a careless oversight could prove costly. While many home and property packages include coverage for flooding, it is rarely for 'overland flooding' but in fact for 'sewer back-up'. Overland flooding is concerned with water damage caused by rising water levels that enter a property from the outside due to excess rain, melted snow or the overflow of water from a nearby stream. However, sewer back-up is the overflow of a sewage system that can't cope with the inflow of water, sending water back into the inside of a home or property that is most likely mixed with dirt and bacteria.
In short, overland flooding is damage cause by external rising water levels seeping into a property through the walls or basement while sewer back-up is property damage from an internal overflowing sewage system.
While the distinction between the two is clear, there is still a great deal of misinformation about who pays for damages in the event of overland flooding. While it is difficult to be able to predict extreme weather, especially if you own property in what was considered a low or non-risk area, the federal government is not necessarily going to bail you out under the Disaster Financial Assistance Arrangements (DFAA). Since the significant flood damage caused in 2013, government relief is no longer automatic meaning that homeowners need to ensure their home coverage incorporates overland flooding seeping into their property. Flooding has become the most frequent natural disaster in Canada, yet millions of Canadian homeowners find themselves unprotected.
A recent survey by Aviva Canada revealed a shocking truth as to how uninformed most policyholders were about their own home insurance cover:
· 43% of polled Canadians did not know if their home insurance would cover them for any overland water damage
· 37% incorrectly stated that they were covered for overland water damage
· 50% of homeowners were confused as to what is and isn't on the coverage provided under sewer back-up
It would seem that the obvious solution would be to buy a specialty product for overland flooding. But there is still a large gap in the market when it comes to surface water and ground water. Dayle Semple from FCA Insurance acknowledges that "seepage is a general exclusion in insurance policies and usually occurs due to a lack of maintenance and care". So how is it possible to protect yourself if no-one will cover the eventuality?
The reason most insurance providers do not include it is because water seeping into a building is largely due to poor maintenance. Gradual wear and tear is something that a property owner needs to keep on top of. In addition to this is the significant cost of paying out multiple claims of this nature in high risk areas. It is deemed unfair because this type of cover does not affect everyone and would therefore need to be heavily subsidized by everyone taking out policies so that the insurance company does not make a loss. The Insurance Bureau of Canada (IBC) states that, "since most homeowners are not exposed to the risk, and should not share in the cost, providing flood insurance would be unaffordable for the homeowners who might need it." With flooding increasing year on year, the payouts involved could cost the insurance industry billions of dollars more than they are already. Widespread inclusion of this type of cover would most likely require higher premiums for everyone to spread the cost as well as decreasing the value of properties needing the cover.
The government has come in for criticism for not responding quickly enough to the increasing number of incidents. Debates about climate change swing back and forth but as rainfall gets heavier, water levels get higher and land around riverbeds is subsiding, a practical solution is needed. It is no use waiting for the worst to happen and responding afterwards as this is costing more and more each year. There was an estimated $4.9 billion worth of damage in Canada in 2016. Preventative measures are needed. But with some insurance companies now including overland flooding, the DFAA program will no longer bail out those who had the option of taking out this cover. Therefore, it is paramount that all property owners are certain what coverage they have and what cover is available. Until a clear and consistent solution is available, the onus for the moment is for homeowners to make more practical solutions to prevent water damage rather than waiting for a payout.
Related stories:
Damaging storms are happening earlier and more often - Aviva
Current system of flood damage compensation is not sustainable - IBC