Foxquilt CEO: Insurance marketing has become a tech issue | Insurance Business Canada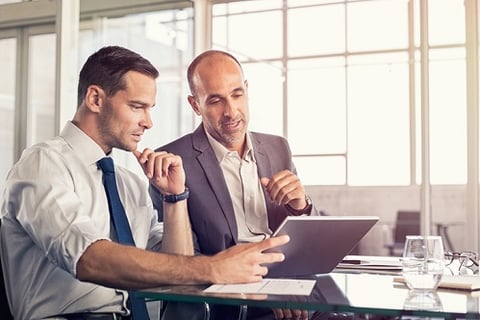 Insurance is not sexy. Consumers don't generally get excited about their insurance purchase and they're not keen for hour-long seminars from their brokers on the benefits of appropriate risk transfer. They trust that brokers have the capabilities, knowledge and expertise to find adequate insurance solutions at the best price possible.
That delegation of trust is the core value of the insurance broker. However, as more and more alternative distribution methods pop up in the insurance marketplace, brokers are under pressure to enhance their customer services and connect with people in different ways. Insurtech is one potential solution to that challenging equation.
Mark Morissette, founder and CEO at Canadian insurtech firm Foxquilt, commented: "Online retailers have always been on the cutting edge of connecting to what customers are shopping for, online or otherwise. Insurance is no different. They need to connect to how people are purchasing product today and how they're communicating about product."
Morissette created Foxquilt to provide insureds with an innovative and connected approach to insurance. The platform unites like-minded customers in common risk pools and rewards them with savings and reduced deductibles by using the power of group purchasing. The company website states: "Whether you're a beer league hockey player, a proud stone mason or lawyer, a pet lover, a passionate gamer or starting a new business, we belong to groups and communities that should be recognized and rewarded."
"A lot of insurance marketing today happens at an aggregate or segment level. It's all about smaller industry segments or sub-classes," Morissette told Insurance Business. "While that targeted approach is great, there are opportunities for insurers and brokers to tap into those communities even further.
"A stone mason might share a portfolio of work online through Instagram or Facebook in order to sell within their community of contractors. Likewise, a pet lover might join a pet lovers' group on a social media site so they can engage with their community. Everything is localized through different communities and different social media outlets. The challenge for brokers is to tap into those communities and to better construct products that connect with those consumers within the channels they're operating in."
The science behind this deeper customer experience is quite robust. At Foxquilt, Morissette's team has built a "strong front-end customer acquisition model that uses robust and engineered marketing science to target and message throughout the customer experience chain." Simply put, they use a whole lot of data to connect with and influence different communities.
"If you look at a group of small commercial accounts, for example some electricians in rural Ontario, how do you use technology and smart data to influence all of the stakeholders they're dealing with in their local industry? Who are they buying their supplies from? Who are their customers? How can you engage with them in a relevant fashion?" Morissette added. "On top of that, you need to create a retail environment within your broker platform that evokes an emotional retail experience and creates some brand loyalty.
"Consumers want to be given content that means something to them. If you're working with a group of runners, or electricians, or contractors, then communicate with them in their language. In my opinion, insurance marketing has become a technology issue. It's a lot more out of the box than it has been in the past, and brokers have an opportunity to maximize upon that."
Learn more about how you can leverage insurtech to create a superior customer experience by tuning into this exclusive Insurance Business webinar on November 29 at 2pm ET.