Fraudsters are preying on drivers with the promise of cheap auto insurance | Insurance Business Canada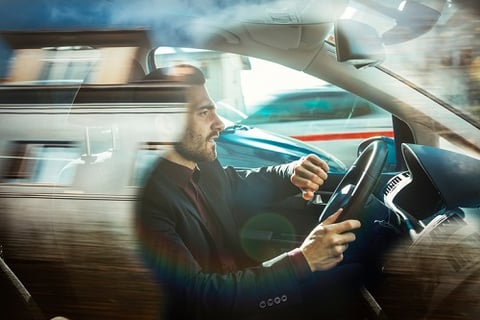 Fraud artists are luring innocent and unaware drivers with the false promise of inexpensive auto insurance that is actually fraudulent, according to a joint investigation by Desjardins Insurance and Aviva Canada.
Read more: We're fighting 'prolific fraud' in Canada – IBC
At the centre of the investigation is Sherif Aly, an Ontario resident not licensed to sell auto insurance who, in mid-2018, was brought to Desjardins' attention as committing fraudulent activity. The company then turned to Aviva to launch an investigation. At the same time, another investigation was kicked off by the Ontario Provincial Police (OPP) into the same matter when a driver in Port Credit was pulled over and found to be in possession of an invalid insurance policy as well as fraudulent pink slips. The simultaneous investigations into Aly revealed that he sold insurance coverage without a license, in the case of Aviva and Desjardins, and also allegedly provided documentation of fake auto insurance policies for cash, according to the OPP's findings.
"This is the worst kind of insurance fraud because it leaves victims unprotected and vulnerable to significant financial liability – the exact opposite of what an insurance policy is designed to do," said Colm Holmes, president and CEO of Aviva Canada.
"Desjardins Insurance is taking a proactive approach to fighting fraud and is committed to reducing the physical and financial impact it has on everyone. Honest insurance clients should not have to pay because of criminals who cheat the system," said Denis Dubois, president and chief operating officer of Desjardins General Insurance Group.
It is an offence to operate a motor vehicle without legitimate proof of insurance in Ontario. Failing to produce this on request can leave a driver personally liable for any or all damages if an at-fault accident should occur.
A press release on the Desjardins-Aviva investigation noted that drivers found without valid auto insurance could face:
A fine ranging from $5,000 to $25,000;
Seizure of their vehicle for up to three months, as well as payment of all storage costs;
Suspension of their driver's license for up to one year;
Criminal charges and a doubling of minimum fines for a second offence.
Meanwhile, if a driver gets into a collision and doesn't have valid auto insurance, they can face additional consequences, including:
No coverage for any crash damage to their own automobile;
No legal recourse for damages to a vehicle or bodily injury;
No protection from lawsuits for damage to other vehicles or for bodily injuries;
Personal financial liability, such as wage garnishing and property liens;
No protection available to family or friends involved in the uninsured car, in addition to personal exposure to legal action.
This story ends badly for Aly, who was arrested on February 09 and faces two counts of Fraud Under $5,000, Falsification of Books and Documents, as well as Fraudulent Intent. The charges are based on the OPP's investigation, which involved the driver in Port Credit who didn't have proper coverage, and the original alleged victim, who approached Desjardins, in turn launching the Desjardins-Aviva investigation into Aly.