From trainee to partner: A broker's success story | Insurance Business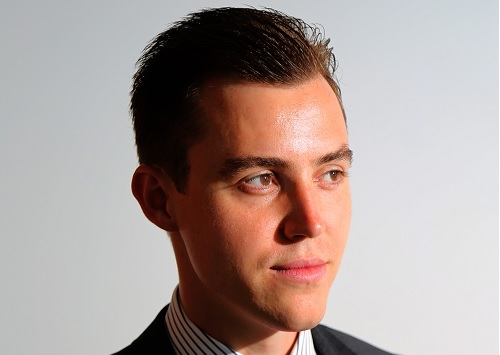 Stanislav Kojokin – one of
Insurance Business Canada's
2016 'Young Guns' – is a partner at brokerage
KASE Insurance
, which was founded in 2016 and specializes in commercial insurance. He spent nearly six years as one of Lyons & Butler Insurance Brokers' top commercial producers, before developing KASE, and also sits on the board of directors for the Insurance Brokers of Toronto Region.
We caught up with Kojokin for an exclusive interview to find out more about his pathway into insurance, and how he stays on top of his game.
Learn more about insurance broker insurance here.
What made you choose a career in insurance?
In the second year of my accounting degree at Ryerson University, a friend connected me with a part-time sales agent position at Belairdirect's call center. I enjoyed giving advice to customers and educating my friends and family on their car and home insurance needs.
When I graduated, I knew that I enjoyed working directly with customers, educating and finding solutions for them. I was very fortunate that there was an opening for a sales trainee position at Lyon & Butler Insurance Brokers Ltd. They have a great program for new commercial insurance producers.
The president, Ray Arndt, personally trained me step-by-step on how to build my commercial book of business from the ground up. He taught me one of the most important lessons in sales - ask yourself before every sales presentation: 'what's in it for the customer?'. If you can answer this question, you will always have a client's attention.
What has been the 'secret' to your success? And how do you remain successful year after year?
The secret to my success, similar to many other successful businesses, is good old-fashioned hard work and a bit of luck. I was very lucky to have found a perfect place to start my career at Lyon and Butler Insurance Brokers, where the sales mentorship of Ray Arndt, and help from the management and the support team gave me the tools and guidance needed to jump start my career in insurance.
At Lyon and Butler and now here at KASE insurance, we believe that the most important aspect of our business is working together as a team. It requires a collective team effort to ensure that our clients receive consistent and exceptional service.
What are you doing to help grow the business?
Year one has been spent building a strong presence in our community, as well as sponsoring target industry events. Starting in the second year, we'll also be investing in technology and further investing in sales tools that we've found success with this past year.
What is your advice for young brokers getting their start in the industry?
The best advice I can provide to young brokers starting to build their book of business today, is to embrace industry changes. Every change in the insurance industry – whether it's a new product developed, or a change in underwriting guidelines – opens the doors for young brokers to develop their own unique expertise around it. This expertise will help them increase sales and build industry reputation.
What is going on in KASE at the moment?
After closing in on the first successful year in business, KASE Insurance is now ready to offer a commercial broker trainee program for the right individuals. This is a unique opportunity for new brokers entering the insurance industry, where myself and my partner Arian Ebrahimi will personally provide mentorship and support to help them jump start their career in the insurance industry with KASE Insurance.
Related stories:
Environmental and societal threats are the "biggest global risks" for 2017: Survey
"We were the smallest insurance broker in the world"