Gender equality in the insurance workplace is improving, survey suggests | Insurance Business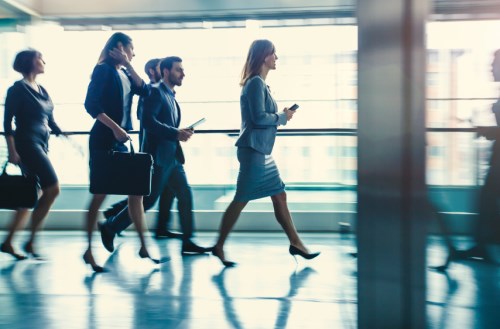 A survey prepared by the Insurance Industry Charitable Foundation (IICF) and
Business Insurance
found that more than four out of five women say that the insurance industry is taking steps toward gender equality.
The survey was conducted as part of the 2016 Women in Insurance Conference Series last month, organised by the IICF. A total of 383 participated in the survey.
When participants were asked whether they agree with the statement "strides to achieve gender equality are being made in the insurance industry today," 12% said that they "strongly" agreed. Most (74%) said that they "somewhat" agreed with the statement, while a small portion (1%) said that they "strongly" disagreed.
In a statement, the IICF said that the results represented a considerable difference from last year's results, when 72% of the participants agreed that strides were being made to reach true gender equality.
The survey also asked participants what they think is the biggest obstacle to women seeking leadership positions in the insurance industry. A good 35% of the participants said that women do not promote themselves enough or effectively, while 31% said that women face limited career advancement opportunities. Twenty-one percent (21%) of participants said that a lack of C-suite sponsorship is to blame, while 13% cited inflexible workplace standards.
Participants were also asked if they agreed with the statement "your company is actively working to promote gender diversity;" 40% said that they "strongly" agreed, while 47% answered they "somewhat" agreed.
They were also asked to identify the financial services sector they feel is the most supportive of the advancement of women. Accounting garnered 35% of the answers, beating insurance, which got 32%. Banking and investment services took 23% and 9%, respectively.
"While barriers still exist for women who seek to advance within their careers, we have seen a shift in thought among women in the industry — where lack of opportunities for upward mobility is no longer the primary obstacle," commented
Ironshore
Insurance executive vice president Erin Calvey in a statement.
Related stories:
Survey indicates higher level of female leaders in insurance unlikely in near future
Insurance Broker wins award at International Womens Day Pledge for Parity event