Gore Mutual announces new CEO and COO amid Sevcik retirement | Insurance Business Canada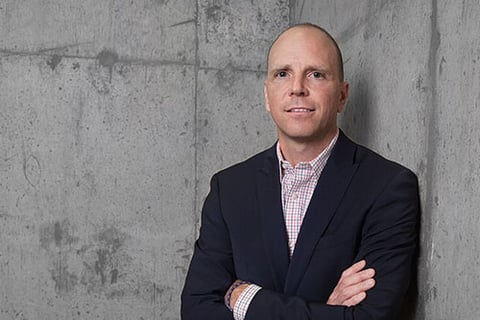 Gore Mutual, Canada's oldest property and casualty insurer, has a new milestone to mark in its 181-year history. The firm announced today that president and CEO Heidi Sevcik has decided to retire from the company. On July 01, 2020, she will be succeeded in the chief executive position by Andy Taylor (pictured above), who has been with Gore Mutual for 15 years, and has held the position of chief financial officer since 2012. The insurer has also announced the appointment of Paul Jackson as chief operating officer (COO), effective March 02, 2020.
Sevcik (pictured immediately below) retires after a 26-year tenure with Gore Mutual. She held the role of president and CEO for the past six years, during which the insurer has grown premiums by over 30% and increased its surplus by 25%. She also repositioned the firm as a modern mutual by investing in broker distribution, pricing sophistication, technology and people.
"We have created a strong foundation for the future and today we are at the start of an incredible transformation of our company," said Sevcik. "Now feels like the ideal time to transition the leadership and I have every confidence in the new team."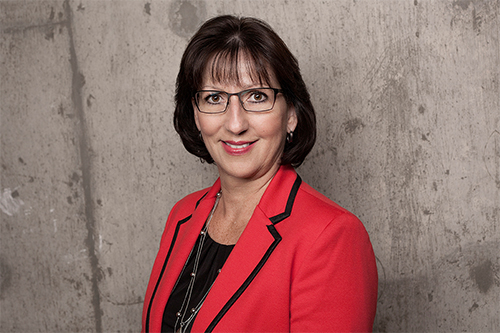 The new CEO, Andy Taylor, has been responsible for Gore Mutual's strategic finance, investments, reinsurance and risk management for the last eight years. Under Sevcik's leadership, Taylor – a Chartered Professional Accountant (CPA) – has worked closely with Paul Jackson to develop the company's ambitious long-term strategic plan, Project Next Horizon.
Taylor commented: "I'm honoured to lead Gore Mutual as we launch our Next Horizon strategy to become a purpose-driven, digitally led national insurer. In addition to the complete transformation of our core business, we will also focus on strategic programs including alternate capital models for mutual insurance companies and the expansion of our retail business."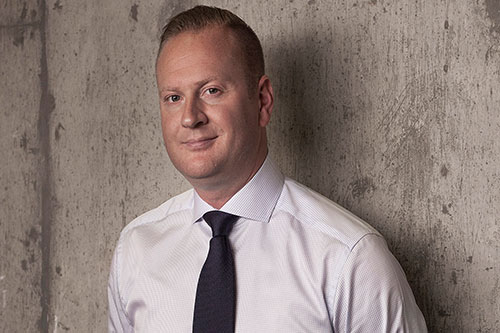 Before taking on the newly created COO position, Jackson (pictured immediately above) was responsible for Gore Mutual's marketing and distribution - a role he held for six years. In his new position, he's tasked with integrating broker and retail distribution, underwriting, pricing and claims to support a pan-enterprise approach to operating and transforming the insurance business.
Jackson will have two new executives reporting directly to him: Gavin Brown-Jowett, who has been appointed vice president of personal lines & SME transformation; and Leszek Bialy, who has been appointed vice president of mid-market commercial. In addition, Lori Bader has been promoted to the position of vice president of broker distribution.
"I'm delighted to take on the role of chief operating officer at a pivotal time in the transformation of our company," said Jackson. "Over the next few years, I look forward to working with our brokers and business partners to transform our core business through investments in a world class operating model and modern technology solutions."
The string of leadership appointments doesn't stop there. In addition to hiring a new CEO and COO, Gore Mutual has promoted Lyndsay Monk to the position of chief financial officer, effective March 02, 2020, and Jas Dhindsa is joining the firm as chief technology and data officer on March 16, 2020.
Dhindsa commented on his appointment: "I'm excited to accept the position of chief technology and data officer as Gore Mutual announces a fresh new vision for technology and data on our way to becoming a national digitally led insurer."
The Gore Mutual board chair, Farouk Ahamed, announced his delight over the various leadership appointments. He said: "The board is delighted to appoint Andy Taylor to the role of chief executive officer. Having worked closely with the board for many years, Andy has a deep understanding of our business and the industry. The appointment of Paul Jackson to chief operating officer along with the additional executive changes create a strengthened leadership team to support the company's ambitious strategy."