Gore Mutual participates in GivingTuesday, donates to charities | Insurance Business Canada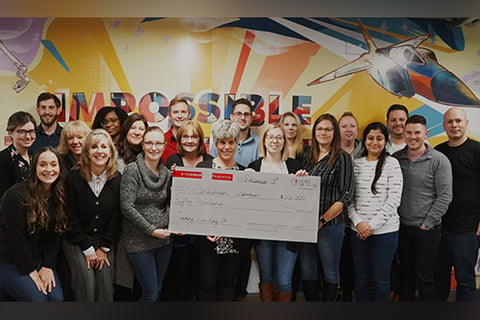 Gore Mutual participated in this year's GivingTuesday event by donating $50,000 to charities in Canada.
This year's GivingTuesday event was held yesterday, December 03, 2019. The global giving movement is now in its seventh year, and it marks Gore Mutual's third straight year as a participant.
The firm has granted a total of $130,000 to 33 Canadian charities over the past three years. In the company's first year, 2017, it pledged to give $30,000 but later increased that to $40,000 after receiving major public support for its contribution. Last year, the company granted another $40,000.
This year, Gore Mutual pledged to donate $50,000 to charity. The company also launched a social media campaign a month prior to GivingTuesday, inviting everyone to nominate which charitable organizations or initiatives would receive the grants. Ten winners were selected among the 700 nominees submitted, and each of the winners was provided $5,000 in grants.
Read more: Gore Mutual opens nominations for GivingTuesday charity recipients
The 10 winning organizations for this year are: the Centre for Addiction and Mental Health (CAMH) Foundation; Essential Aid and Family Services of Ontario Inc.; Bereaved Families of Ontario – Midwestern Region; the Alzheimer Society Waterloo Wellington; My Friend's House in Collingwood; ChildCan in London; Covenant House Vancouver; VGH and UBC Hospital Foundation; Canuck Place Children's Hospice; and Dixon Transition Society in Burnaby, BC.
"This year, we celebrated 180 years of business and giving has certainly been an integral part of our identity throughout our history as a mutual insurance company," said Gore Mutual president and CEO Heidi Sevcik. "We feel we have a corporate social responsibility to support communities and causes across Canada. Partnering with GivingTuesday is a natural fit and through social media we hope to influence others to make a positive impact to charities in their own communities."
Gore Mutual Foundation – through which the company provides its donation grants – has granted more than $10 million since its establishment, aiding over 650 Canadian charities.