Gore Mutual's 'Path to Purpose' | Insurance Business Canada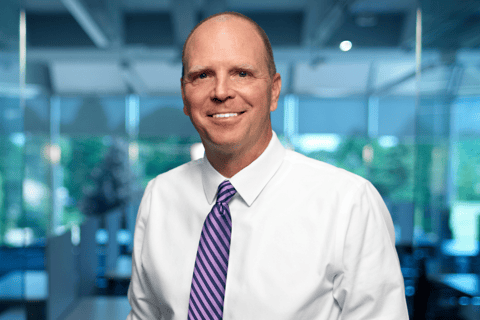 Purpose is at the core of Gore Mutual's Next Horizon strategy, and now, CEO Andy Taylor (pictured) has explained the importance of modernizing the company's value proposition for its employees and customers.
Read more: Gore Mutual's 'Next Horizon' transformation almost complete
Over the next year Gore will be launching a 'purpose' framework to refresh its strategic identity and differentiate the business in the Canadian marketplace.
"There are three key pillars to the framework; be good, do good, and spread good," said Taylor.
Being good to employees, doing good for customers, and spreading good in the communities Gore is tied to will be the goal for the company throughout 2022. Within each pillar, there are a number of specific initiatives that will be implemented to help Gore stand tall.
"We're looking at sustainable product design, building better industry programs, and working on a social impact strategy, but it's still very early in what we call our path to purpose," Taylor added.
To bring this framework to life, Gaby Polanco-Sorto has been brought on as the new head of purpose and sustainability.
"It's been wonderful joining the Gore Mutual team," Polanco-Sorto said. "This path to purpose is not new to the DNA of the organization and, for me, it is very exciting because the next step is taking that work and looking at how to create a positive impact across various elements of the business."
With experience in the bank, insurance, and data analytics space, Polanco-Sorto has learned that there is no single strategy that fits all.
"Purpose and sustainability strategies are ingrained into the culture of an organization's values and how they operate," Polanco-Sorto noted. "Excitement about transformation is the first seed needed to have a successful sustainability strategy - it is all about thinking differently, being innovative and embracing change."
Polanco-Sorto explained that engaging employees while rolling out the purpose framework provides the opportunity to receive feedback, ensures growth at a scalable level, and, at the same time, it fosters a well-rounded workplace culture.
"We're looking at how to engage brokers as a part of the development and creation of our strategy, incorporating their feedback to collaborate about critical issues we're trying to tackle," she said.
Looking for senior leadership outside the organization with a wealth of experience is also a part of Gore's strategy and an important component of how it plans to reach its goals over the next few years.
"The purpose strategy is about engaging with people outside the organization as well as within," Polanco-Sorto mentioned.
Taylor added: "As part of our overall transformation, we have been very fortunate to be attracting some of the best talent in the industry, and Gaby is an example of just that."
Read next: What's next for Gore Mutual?
Diversity, equity, and inclusion (DE&I) is also a key topic under Gore's first pillar – being good to employees. Catalyst Canada published a study highlighting that companies who invest in empathy end up retaining top talent.
Investing in philanthropy is equally important to the purpose framework, and the pillar of spreading good focuses on social initiatives to help communities Gore is affiliated with.
"We always had a history of philanthropy as a company," said Taylor. "We're now looking at different metrics and taking a deeper, more focused strategy than we have traditionally done."
"COVID has had an incredible impact on communities across Canada and on the not-for-profit sector, where funding has been reduced yet the need for their services has greatly increased," Polanco-Sorto added. "Having a holistic vision just adds to the value on our path to purpose. We're leveraging the momentum we already have and integrating it to our daily growth."
Gore is working towards making a bigger impact on local communities and collaborating with partners, employees, and non-profits to create change. Taylor asked: "Wouldn't you rather buy your insurance from a company that's trying to make a positive impact on the world?"